Hi, I'm Jana.
I started to sew on a whim in late 2012 and haven't stopped since. My mum lent me her machine for a while and showed me how to thread it and how to (attempt to) sew a straight line. Apart from that, I am entirely self-taught.
To make up for my lack of formal training, I obsessively read an insane number of sewing blogs. I particularly enjoy learning about all kinds of techniques and will even read tutorials on things that I'm not planning to do anytime soon.
I own two sewing machines. The first is a very robust, work-horse type Toyota 9600 from around the late 1980s or early 1990s that I got for free from a friend of my mum's.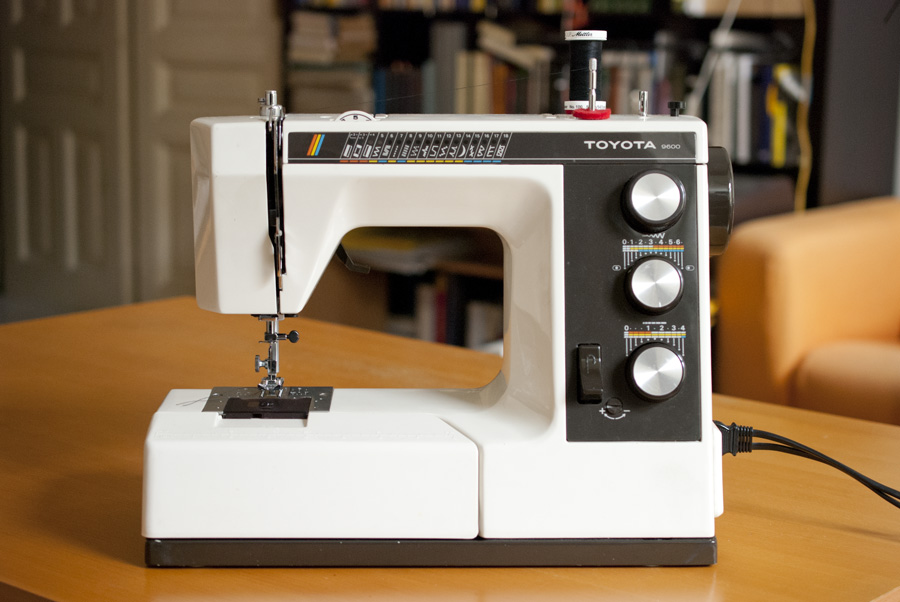 The second machine is a pretty green Husqvarna 19E from the early 1960s. The date on her warranty card is October 1961. My dad bought her for me for very cheap from an acquaintance of his. She wasn't running very well when we got her, but my dad and I fixed her up together.
Unless otherwise noted, I take my own blog photos using a tripod and an infrared remote.
If you have any questions or comments, you are invited to get in touch with me. And if you want to be absolutely sure my e-mails are really from me, get my PGP public key.