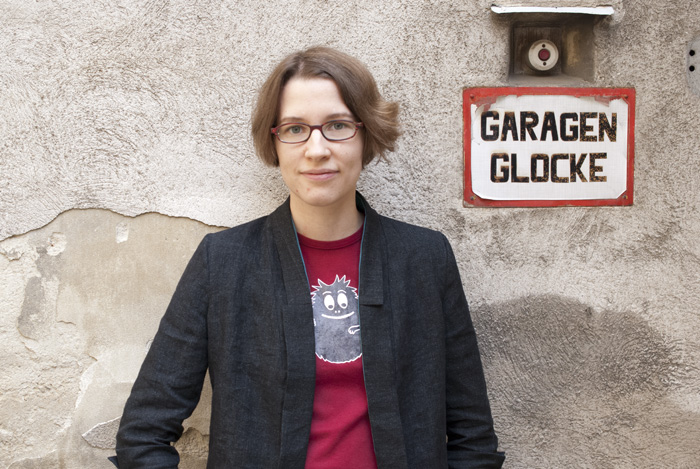 Pattern
By Hand London Victoria Blazer, in size US 2/UK 6. My measurements correspond almost exactly to a size US 4/UK 8, but I wanted my blazer to be a little less boxy than intended by the pattern, and am happy with how it turned out.
Fabrics
About 150cm (?) of almost-black linen, from Müller, for the shell; about 110cm of Kaffe Fassett Cotton Shots in Eucalyptus, from the lovely Tactile Fabrics Etsy store, for the lining.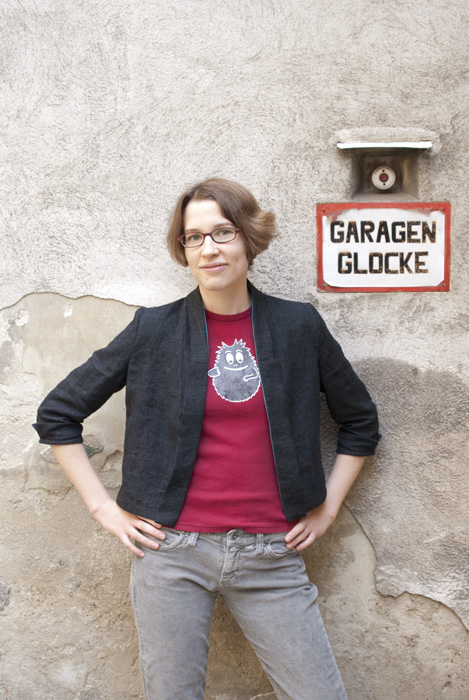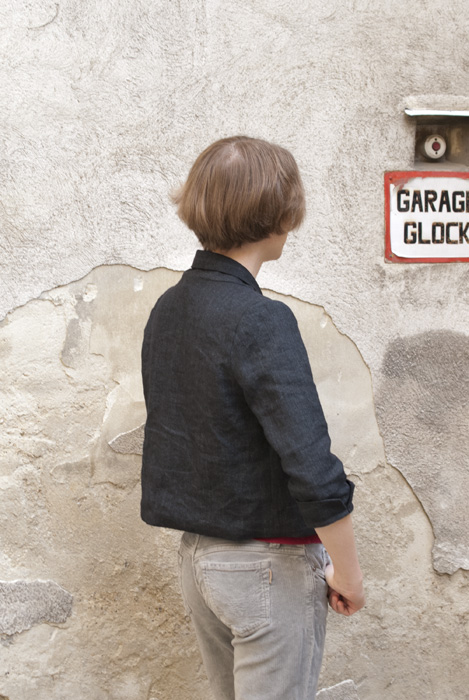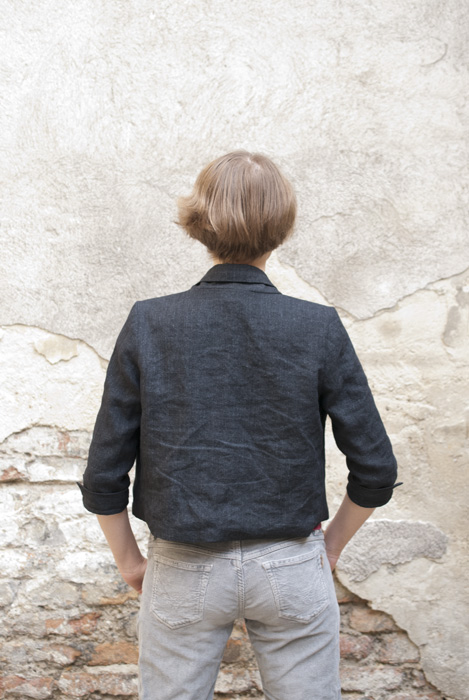 Alterations
I made the cropped variation, but lengthened it by the width of my hand (about 6cm). I wanted it to cover my waist, which, according to some quick measurements on the flat pattern, the cropped version in the smallest size wouldn't.

I followed Sonja's notes on her Victoria for fully lining mine.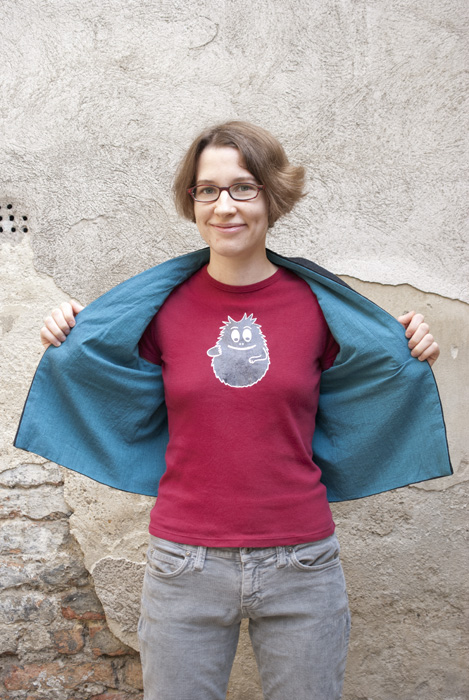 I added a hanging loop, using the "pattern piece" that came with the Minoru.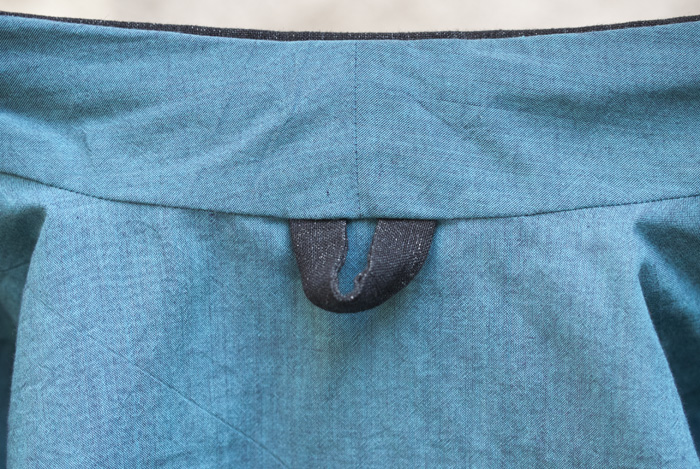 What I want to do differently next time
I'm not sure I'm sold on the French seams for attaching the cuffs, I might attach them differently next time. I'm thinking of sewing them to the outside of the sleeve, grading the seam allowances and turning them up towards the cuff, then slip-stitching the cuff to the lining.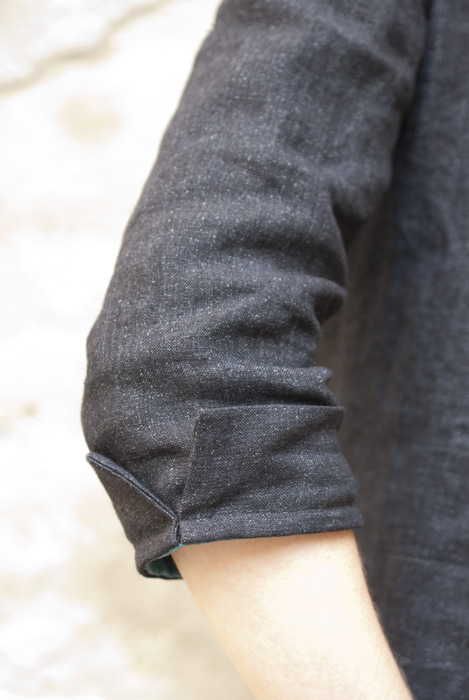 I might decrease the width of the hanging loop a bit. It looks a little more "substantial" than I think it would have to.

Bolder fabric! I love By Hand London's flamingo version. I want aeroplanes or sharks or something!
Helpful links
Other versions I like
Photos taken by my boyfriend.