Finished: Colette (Walden) Cooper Backpack
Wheeee! I've made a backpack!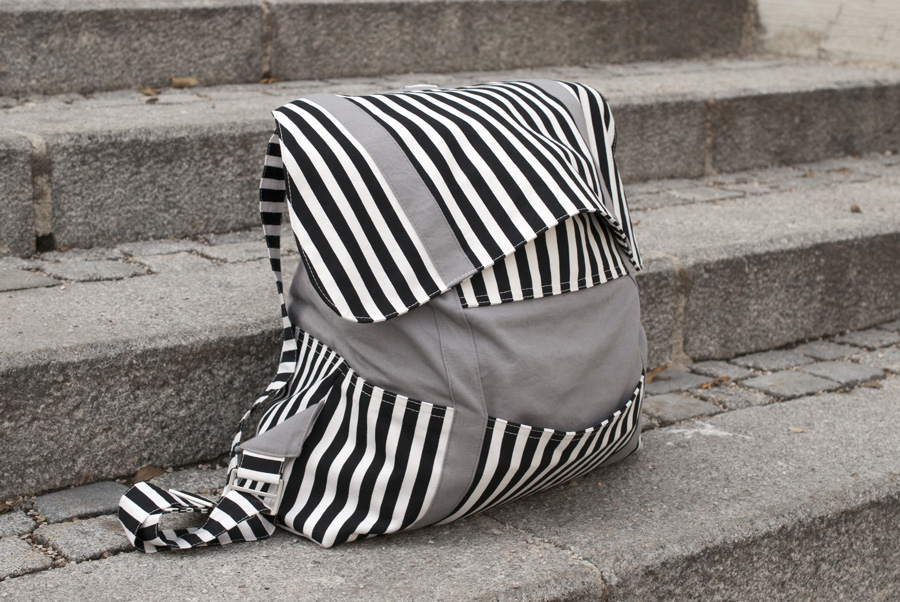 Pattern
Colette Patterns (Walden) Cooper. I made Version 2, the backpack.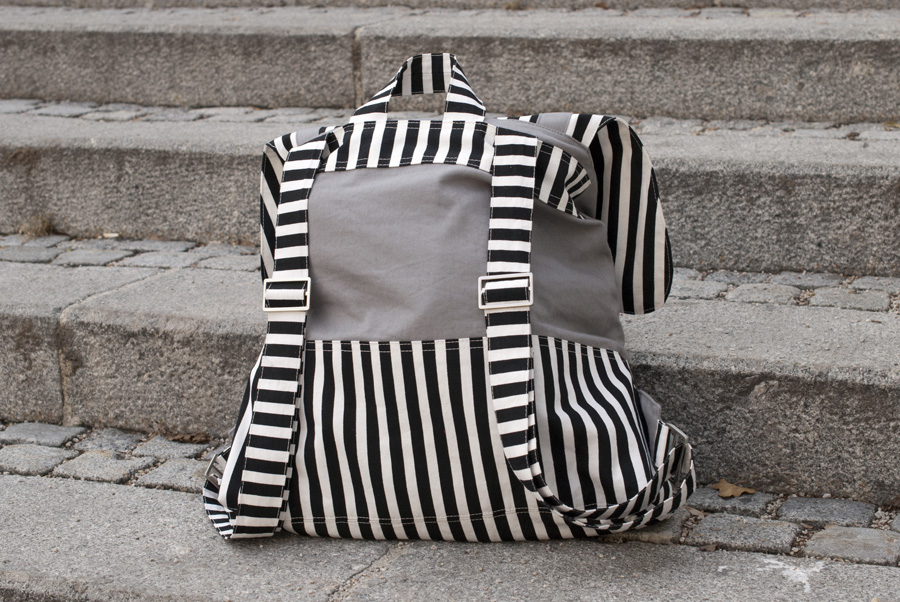 Fabrics and Notions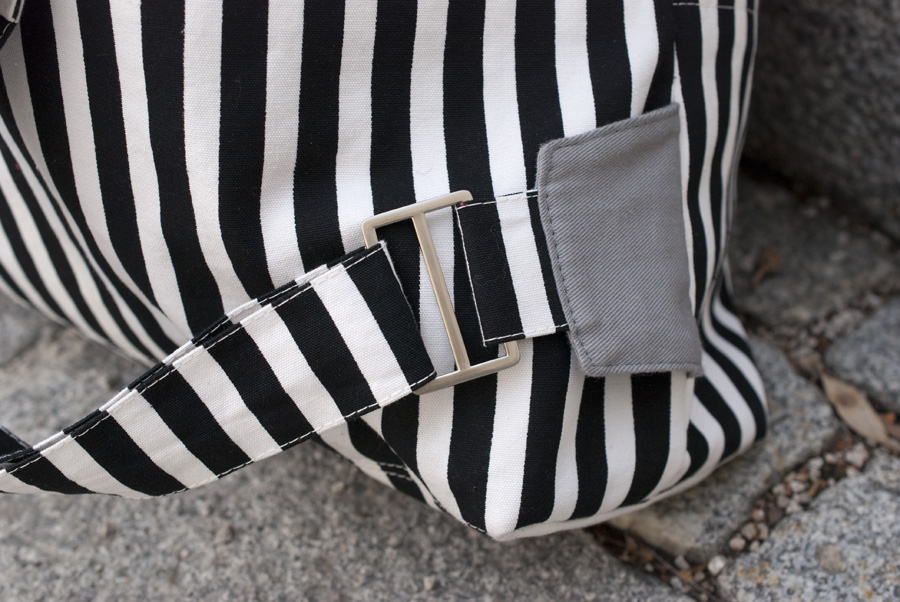 Adjustments
I slightly changed which pattern pieces were cut from the main and which from the contrast fabric.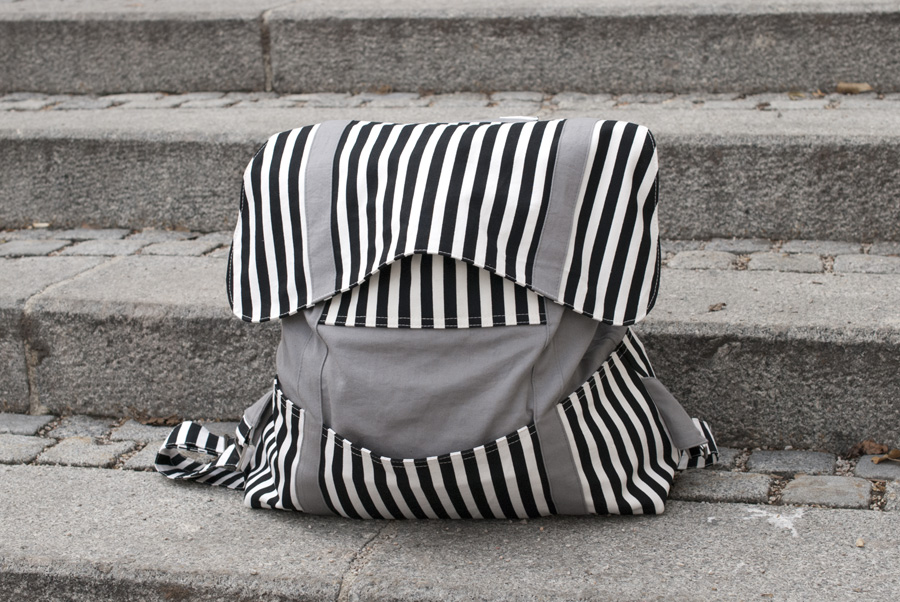 I underlined the lining fabric for extra sturdiness and rain protection.

I made fabric straps instead of using webbing.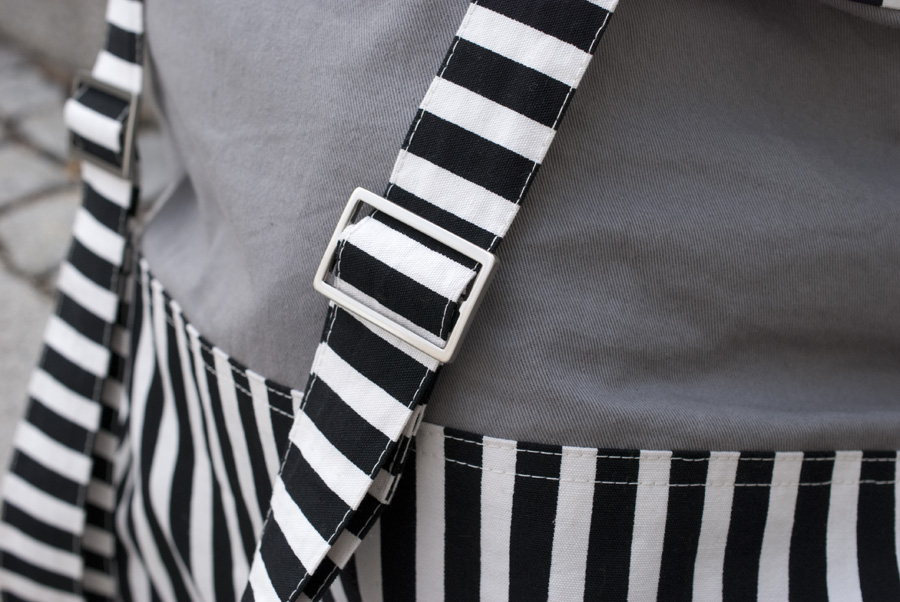 I added little bag feet because I thought that they might help protect the bottom of the backpack (and they're cute!).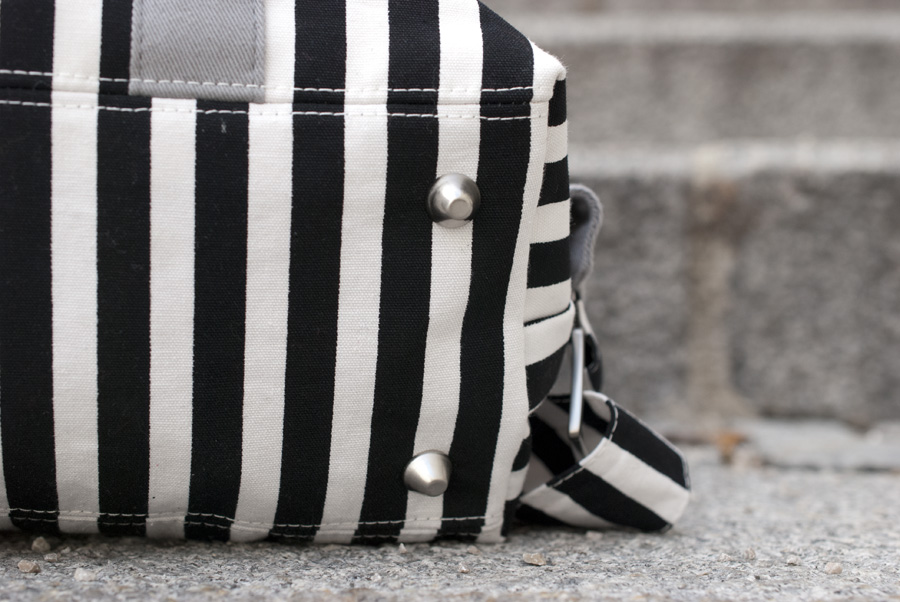 I didn't divide both of the internal pockets in two, but instead made three pen/pencil compartments in one of them and left the pocket next to them a little larger.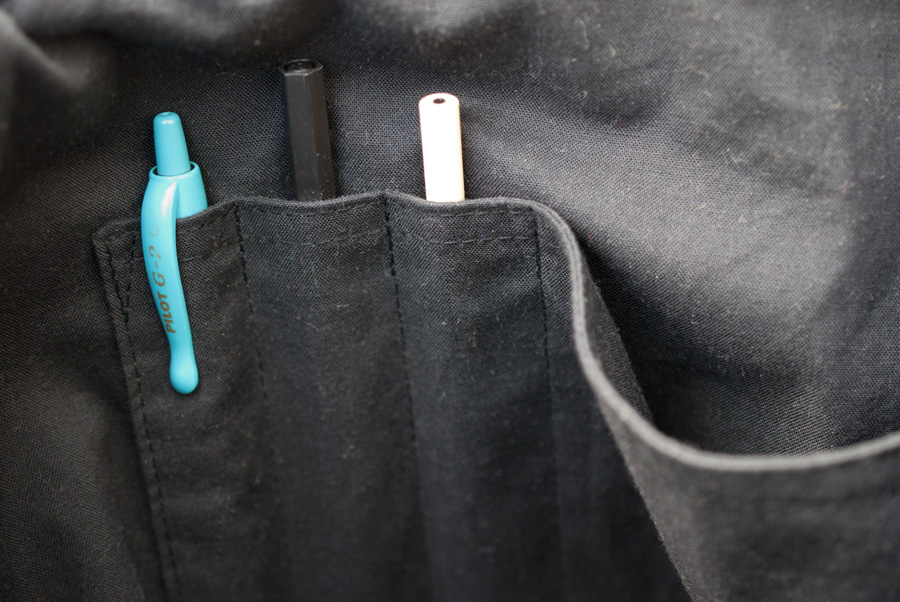 I added some extra lines of top-stitching for a more uniform look, e.g. along the bottom edge of the back top panel.

I haven't yet installed the rivets. I haven't quite decided whether I really want them.
What I struggled with
Nothing, really. The pattern drafting and instructions are excellent, particularly since there's a sew-along as well. I was rather suspicious of the "beginner" skill level, but this bag truly looks much fancier than it is to construct. (Which is a good thing, obviously. I feel like a pro because I've made such a neat backpack, but really it wasn't hard.)
It did take me quite a while, it required some patience and fiddling and there are some places where the thing got a little bulkier than I liked, but all in all there was nothing that I couldn't deal with just by taking my time and being as accurate as I could (including quite some hand-basting).
What I want to do differently next time
I'm not sure there will be a next time, but if the backpack proves useful, I might eventually want to replace it—or possibly make one for someone else. So in either of those cases …
I would try marking the stitching line on the inner flap piece a little smaller than on the outer one to help the seam line roll to the inside (as you would do for a shirt collar or something like that). It gets top-stitched down, so you can massage it to lie nicely, but in my case, the inner piece ended up a little wavy because of this.

I would probably put the lining together before the exterior bag. Technically, it doesn't make any difference, but psychologically, I think it did for me. Assembling the boring black lining bag after having stitched together all of the intricate exterior pieces—with hardware installation and bonus stripe-matching—just made me really impatient. I think that it would have tried my patience less if I had done it the other way around.
Helpful links
Colette Patterns Cooper Sew-Along – Updated January 25, 2014, to link to Colette's new sew-along site instead of the individual tutorials on the Coletterie
Craft Apple: Installing a Magnetic Snap – I followed this tutorial rather than the Colette one because the method looked like it would yield a sturdier result. I didn't only interface the fabric, but added another little scrap of fabric behind the interfacing for extra stability.