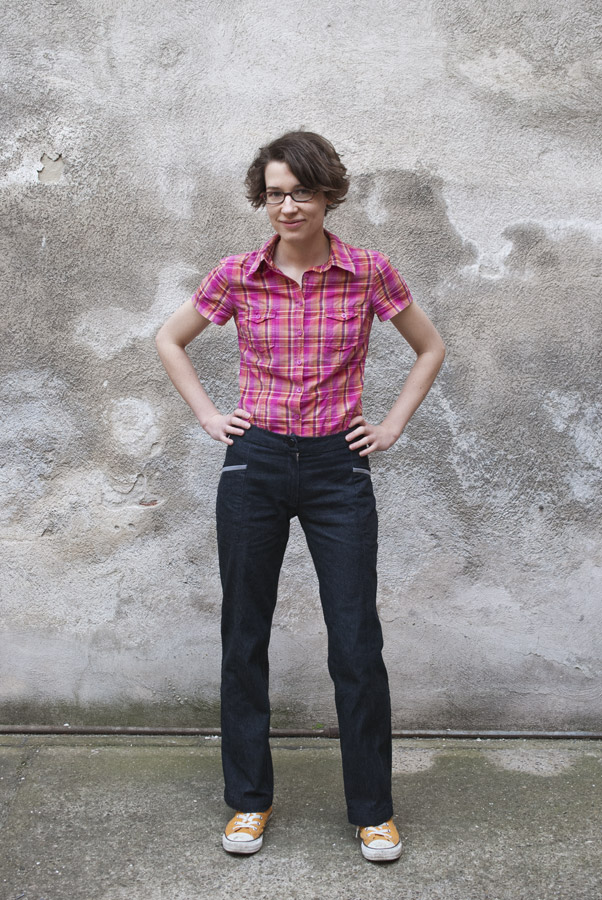 Pattern
I followed Kenneth D. King's instructions for copying an existing pair of jeans in his Jean-ius! Craftsy class. I didn't think I owned any well-fitting jeans, but found a worn-out pair that actually fit reasonably well while cleaning out my closet. And then, when I had copied my original jeans, I changed All. Of. The. Details.
Fabrics
A little over a metre of cheap black denim from Komolka. For the pocket bags and pocket binding, a piece of grey pocketing, also from Komolka. For the bias binding inside, I cut up some very lightweight white fabric with irregular blue dots that I had bought specifically for this purpose, also at Komolka. The fabrics are all 100% cotton.
Adjustments
I changed the ordinary jeans front pockets to slanted pockets. In order to do that, I cut the front pattern piece in two and introduced a seam at the front of the leg. These pockets are similar to the ones in the Named Clothing Jamie Jeans. I wanted pockets like these even before I saw the Jamie pattern, but did consider buying it just to save myself the work of figuring out the pocket construction. But then I thought that I should be able to work this out myself, and I did.

I bound the top of the back pockets with the same fabric as the top of the front pockets.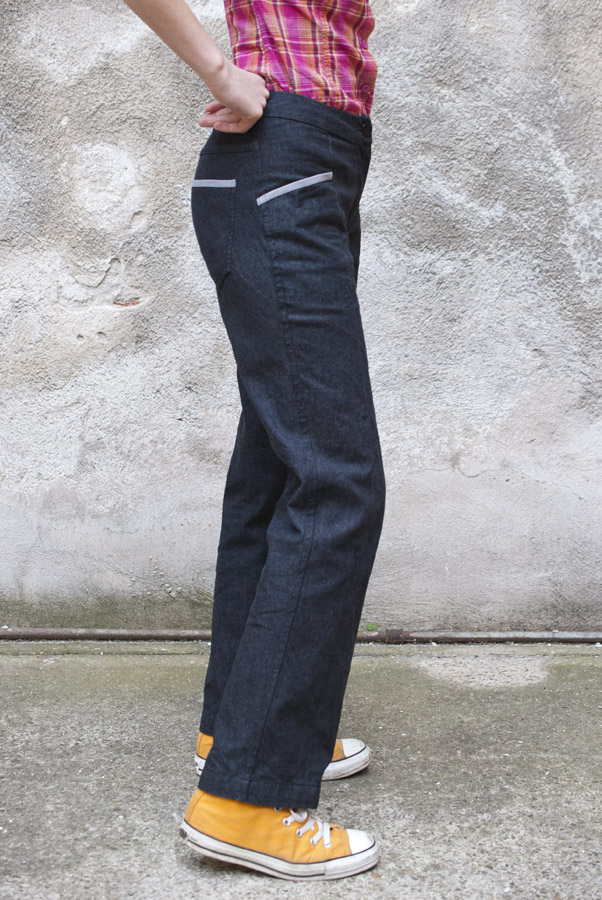 I slimmed down the legs a lot.

I tried to improve the fit in the back somewhat. I'm still not really happy with how it turned out, but it's better than most (all?) of my ready-to-wear trousers. At least it doesn't gape at the waist!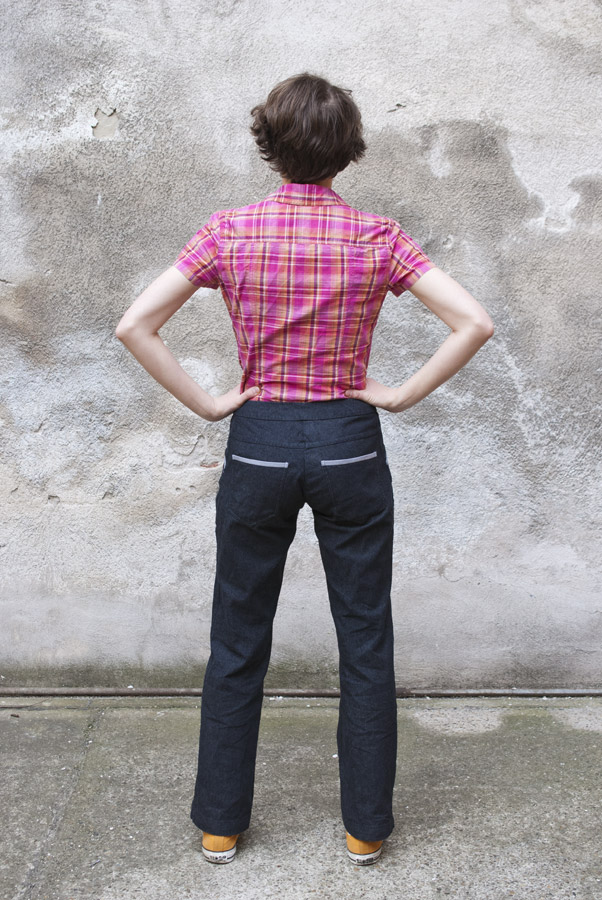 I changed the fly so that it opens in the direction it "should" for ladies' trousers.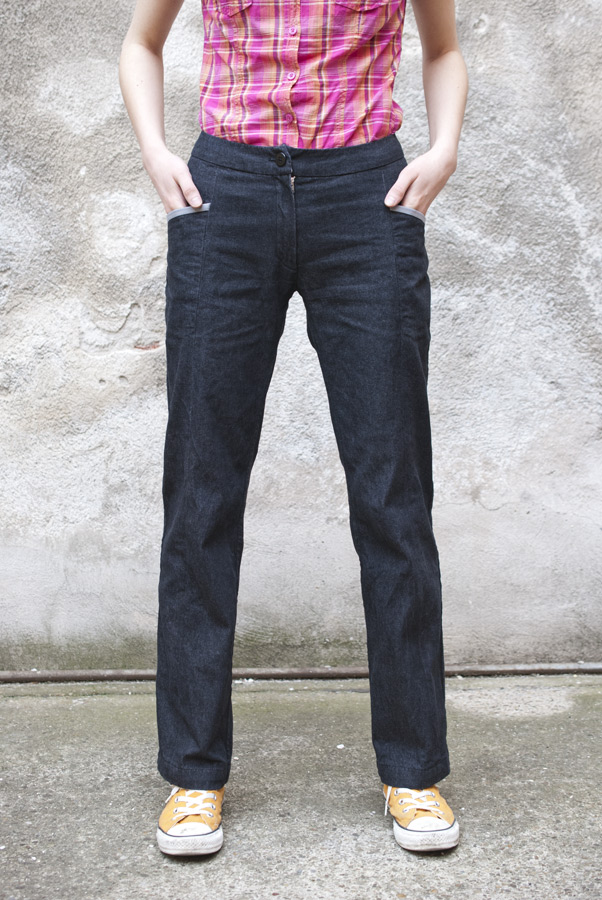 What I want to do differently next time
I don't think that I'll use this same pattern again because another basic trouser pattern that I drafted from scratch seems to fit better overall, but I still thought I'd note down what's wrong with these jeans.
The inseams aren't centred on my legs, and neither are the front seams. Fortunately, they are pretty subtle in this fabric and people don't notice, but it still bugs me that the legs are twisted somehow. I noticed when comparing my new jeans to the original ones that I just copied that issue—so I didn't mess up my copy, I just didn't notice the issue beforehand and thus didn't know to fix it.

The fit around the "derrière" is still not quite right, even though I fiddled with that quite a bit when putting these together. They're pretty comfortable, but there are still some weird wrinkles/drag lines.

I might want to use a longer zip next time.

When will I learn to cut my waistbands with more excess fabric at the front so it isn't a pain to assemble them?…
Photos taken by my boyfriend.