Look, I've made a birthday present!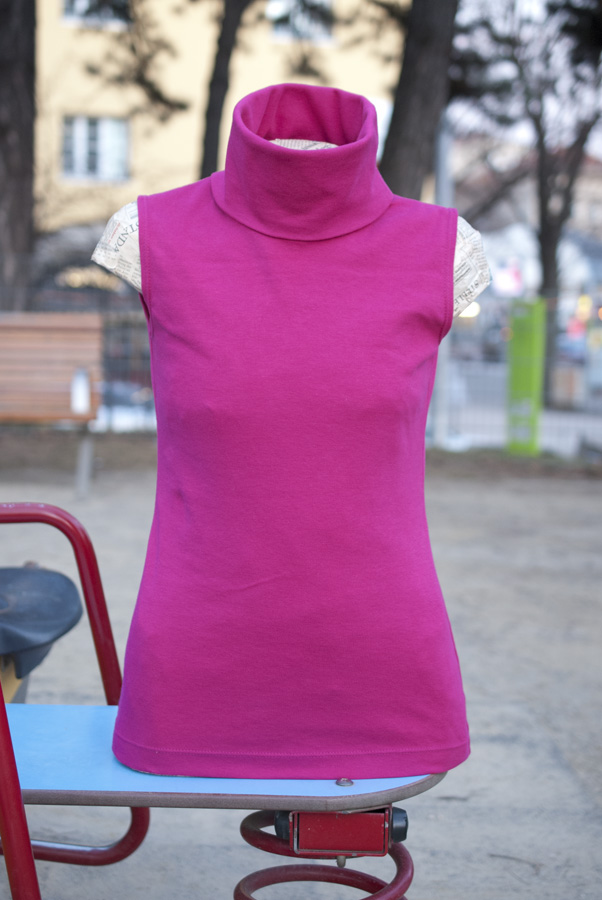 Even though Janička is modelling this top, it is actually for my mum. I just thought that she would most probably not be thrilled about modelling it for my blog, so I took a few quick photos of it on Janička instead. I wanted to give it to her as soon as possible so that she might still be able to wear it this winter.
My mum has been looking for a sleeveless turtleneck top to wear under a woolen dress she loves. The dress has pretty narrow sleeves, so another set of sleeves under them just gets in the way, and she really doesn't need the extra warmth. But she does need a higher neckline. She kept complaining about not finding anything appropriate to wear with her dress, and I kept saying: "Just make one!" So for her birthday, I decided to just make one for her.
Pattern
Burda 9/2012, #104, a long-sleeved turtleneck top. I made a straight size 36.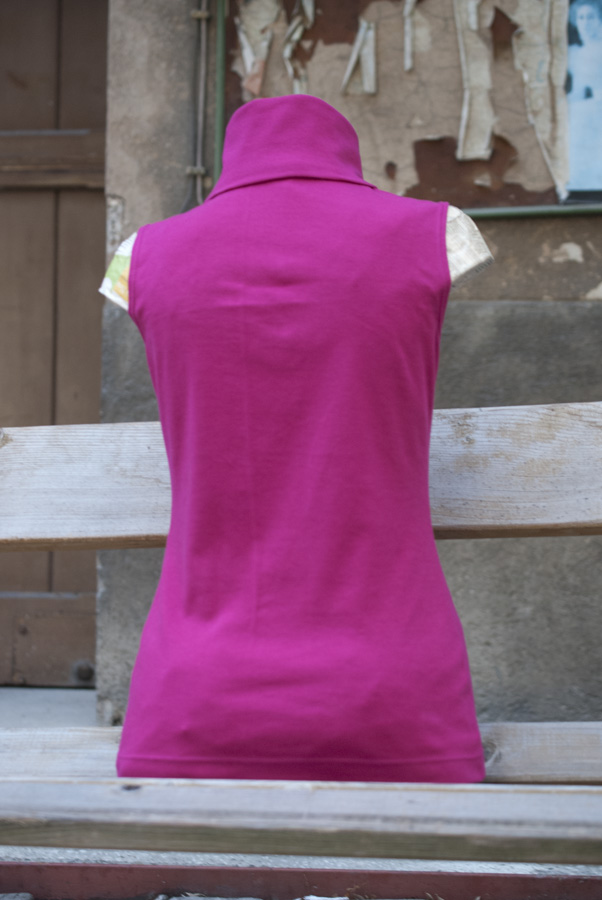 Fabric
Hot pink 100% cotton jersey, from Komolka. I actually bought the fabric to make pyjama pants for myself, but then it just seemed perfect for this project.
Alterations
Fit adjustments
None at all. I basted the top together and let my mum try it on and she was happy with the fit out of the … magazine. It's a knit top, after all, and her measurements are close enough to a Burda size 36.
Design adjustments
Uhm. I left off the sleeves. I was going to play around with the shape of the arm hole, but my mum was fine with it the way it was, so I left it. She isn't ever going to wear it without her dress over it, so it doesn't really matter.
I turned the arm hole seam allowances under and sewed them down with a twin needle, and I did the same for the hem.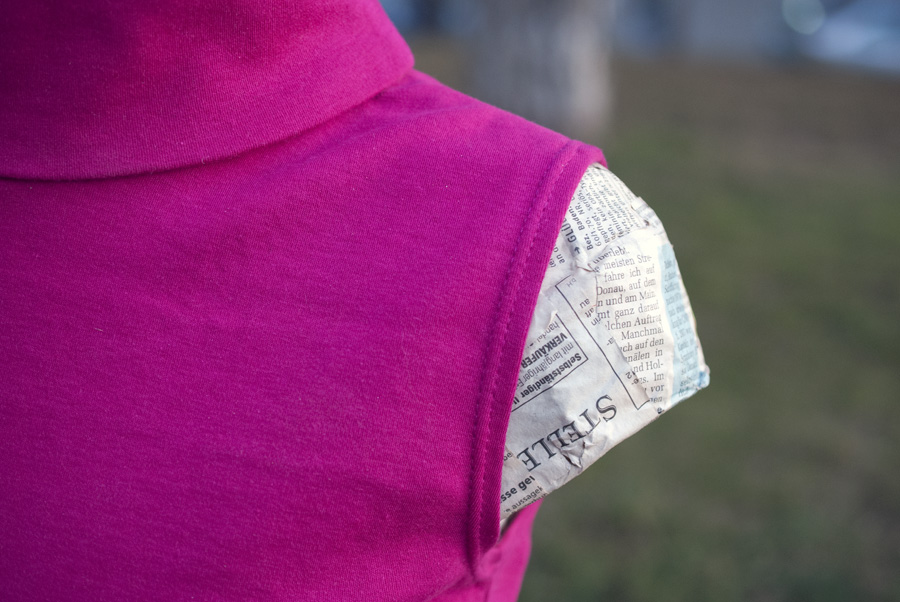 That's it. I've got nothing much to say about this project, it was so simple and straightforward.