Wearable Toile: Burda 8/2015, #125B, or, 2015 Christmas Trousers
Okay, so this year, I decided that I wouldn't make a Christmas dress, I would make Christmas trousers! And eminently practical as I am, I made them really, really wide-legged and sufficiently loose-fitting for big meals. Never having owned any trousers like these, I had no idea whether the style would work on me, but even though I feel slightly theatrical in them, I really rather love them!
I am happy to report that they were warm enough for my mum's traditional 2+-hour Christmas walk. I don't always join my parents for that, but this year, my brother and I both went along—so I had a photographer and two stylists to help me take some blog photos!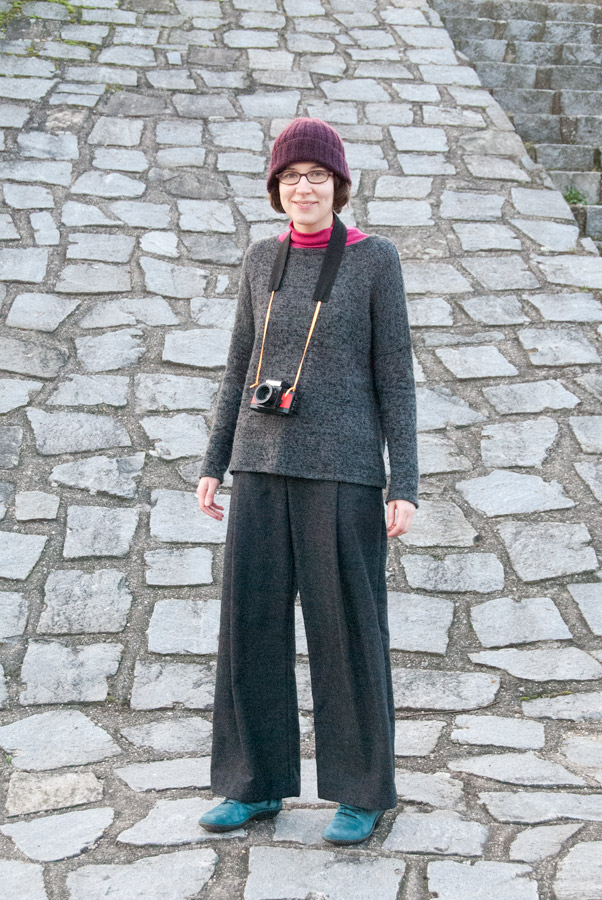 (Please excuse the weird facial expression, this was the best photo of how the trousers hang on me when there isn't a lot of wind.)
The pullover I'm wearing in the photos is my very, very favourite pullover and was knitted by my mum. I don't really knit myself, but my mum has been knitting for ages and is awesome at it, so I usually "order" any knitwear I might want from her. Unfortunately, I'm not the only one, so sometimes there's quite a waiting list. But the result is always worth the wait!
Pattern
This is Burda 8/2015, #125B, in a straight size 36.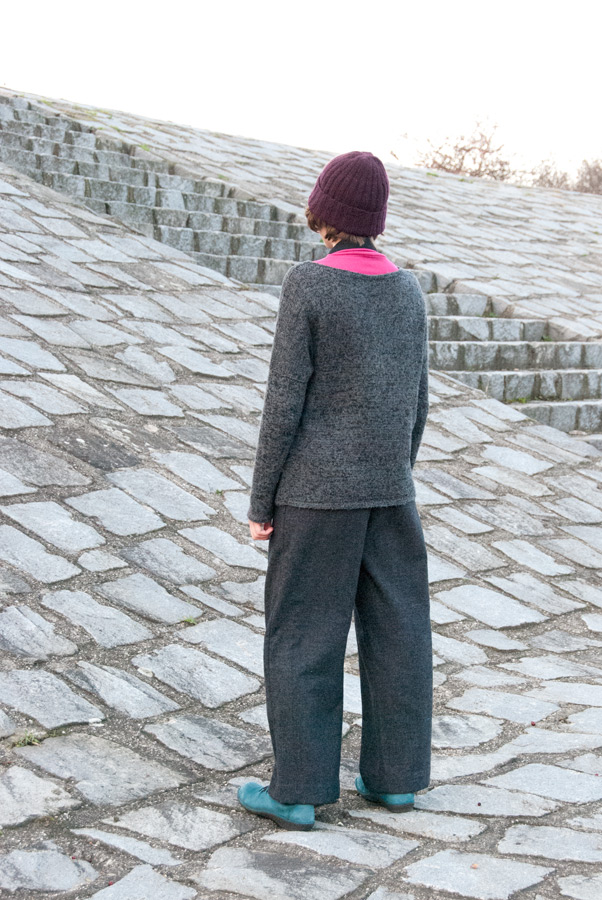 Fabric
The fabric is a mystery fabric from Müller. It definitely contains some wool, so I'll have to wear tights or leggings under the trousers, but I think it's some kind of blend, probably with polyester. It smells a little funny. I really like the subtle pattern and was looking for a drapey fabric to make a toile of these trousers, so this seemed perfect.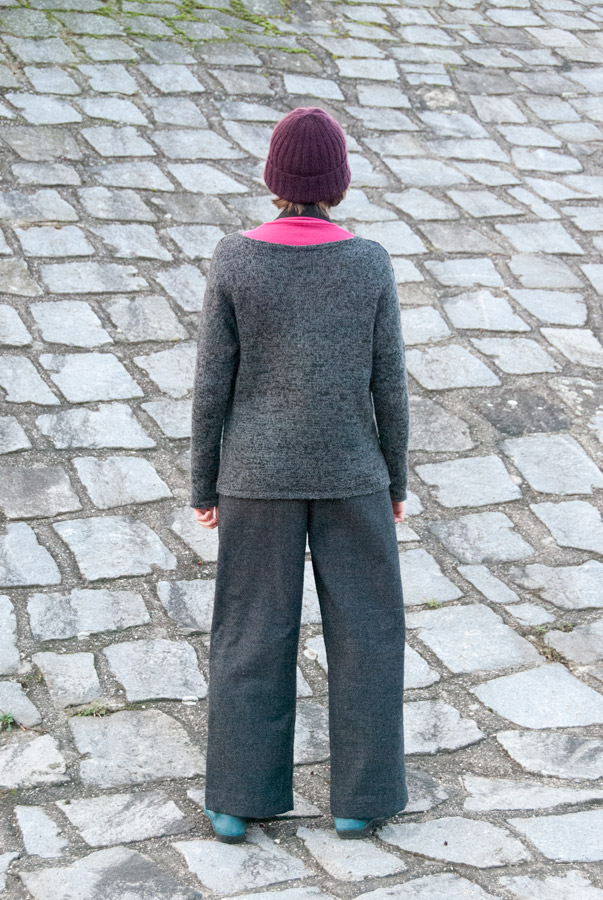 Adjustments
None at all, other than hemming them to my preferred length. I am very pleased with how these fit right out of the magazine!
What I want to do differently next time
I'm not quite sure I need another pair of dramatically-wide-legged trousers, but somehow I really love these, so perhaps I do after all.
I love how the fabric I used this time looks, but it's a weird fabric, and now that I know that the pattern fits me well, I might want to make a nicer pair from 100% wool, perhaps even lined so that I won't have to wear leggings underneath if I don't want to.

A summer version made from linen might be lovely to wear in the heat.

I wonder how these would look as shorts. Perhaps I should try, just for fun.
So, here is what I really looked like on our Christmas walk, other than for the photos: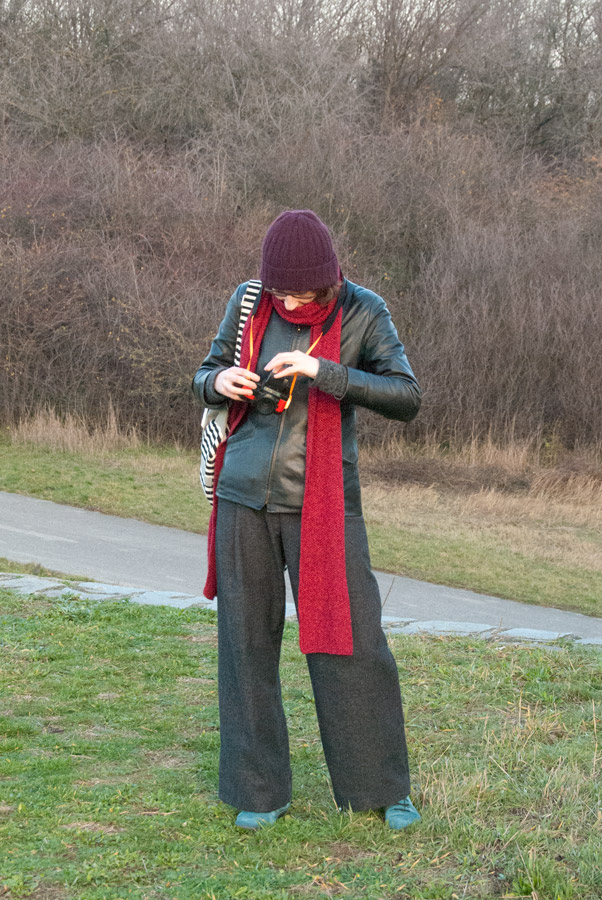 Photos taken by my dad, with styling help from my mum and brother.