Finished: Lola's Deranged Cousin—A Refashioned, Colour-Blocked Lola Dress
Does the title make it clear that I'm a little unsure about this dress?… I love the Lola pattern, but perhaps the random colour-blocking wasn't the best idea after all. Oh well, it was free, it's comfortable to wear around the house—and perhaps it will grow on me?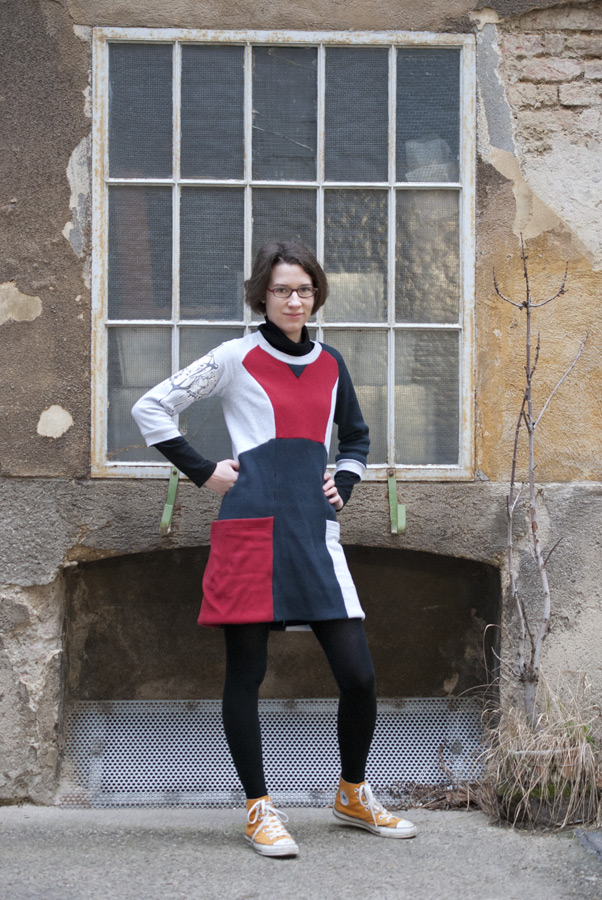 I don't really have much to say about this project, but I thought I'd put up a few photos anyway—just to share the craziness.
Pattern
Victory Patterns Lola, in size 2/4.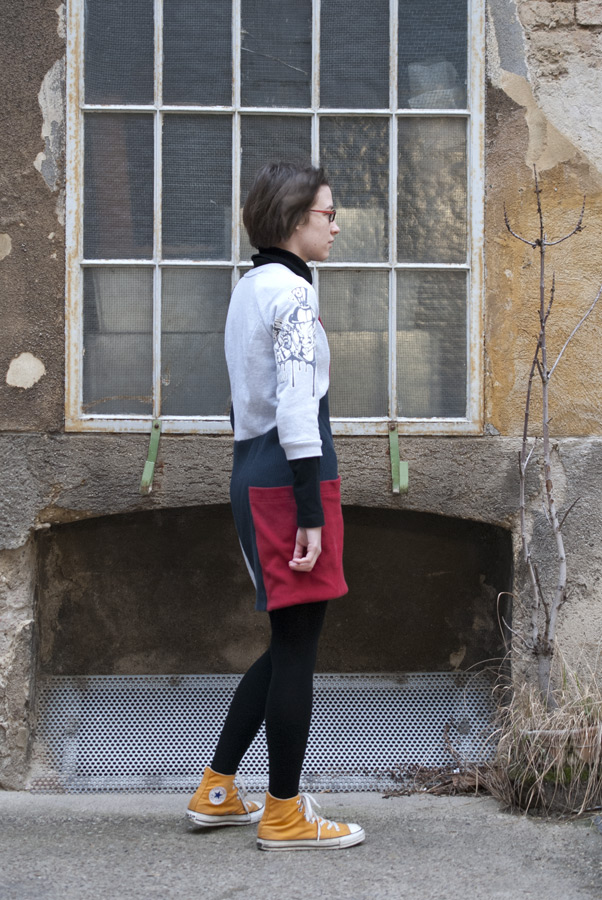 Fabrics
The light grey and dark blue pieces are from two old sweaters of my boyfriend's and the red pieces were once a dress of my mum's. Even the ribbing came from the light grey sweater, so I didn't buy anything at all for this dress.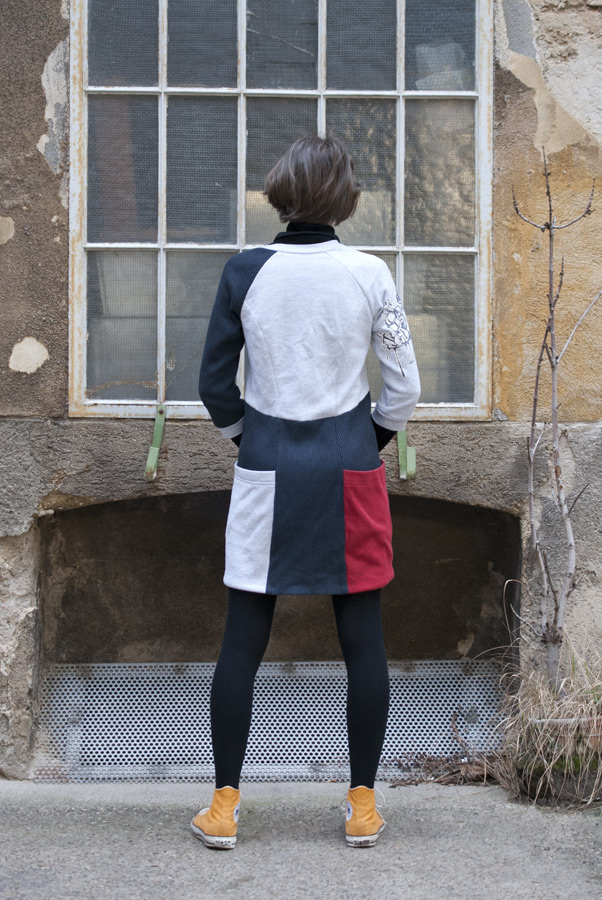 Alterations
Fit adjustments
The same as for my second wearable toile.
Design adjustments
I omitted the band at the hem again because I didn't have enough of the ribbing fabric for it. Instead of twin-needle hemming, I hand-hemmed the dress this time. That's crazy for a knit dress like this, but the hem is very bulky and I didn't feel like fighting with my machine.

I kept the lengthened sleeves of the previous version and attached the original cuffs to them—which was probably not the best idea, as I feel they're an extremely odd length now.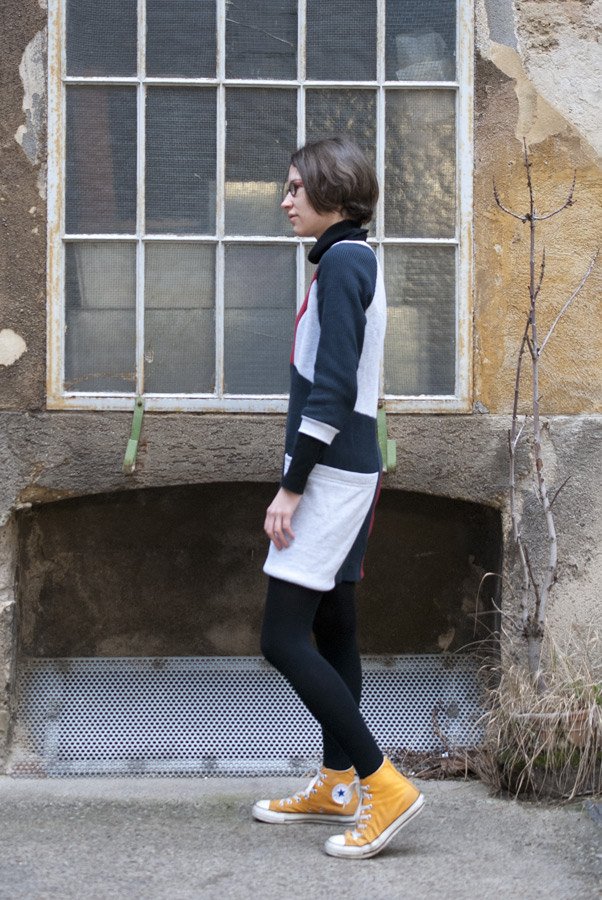 What I want to do differently next time
Really try out a sway-back adjustment? It is very obvious in these pictures that the hem is longer in the back than in the front, which I don't think is intended, and there's a little pooling of fabric around my lower back.

Think about the sleeve length I'd like. Lengthening them to full-length sleeves might actually be nice—or going back to the original length, but with cuffs.

I would love to make a turtle-neck or cowl-neck version!