Finished: Modified Burda 2/2013, #103, Take Two
My sister's lovely new "couture" summer dress is done! This is the final version of this dress, and I'm really happy with the result. I can see a few little details that could be better, of course, but overall I'm quite proud of myself. This is definitely the best dress I've made so far, and my sister is delighted with it!
As a special treat for you guys (or, really, for myself), I asked my sister's boyfriend to take some photos of the dress on their vacation. In Thailand. These are very likely to be not only the first, but the only photos of awesome Thai beaches, pools and elephants that will ever appear on my blog. Enjoy!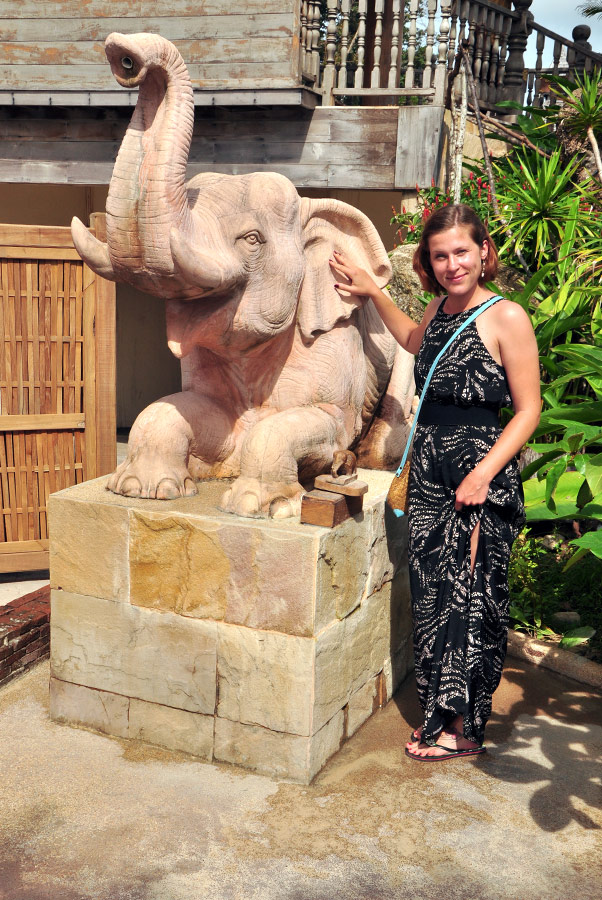 I didn't ask for anything specific, so I just got a lot of random vacation shots from them. I picked out a few that I think show the overall look of the dress pretty well. I've also taken a few detail photos myself of the dress on Janička to show how much I've improved on the issues I had with the wearable toile.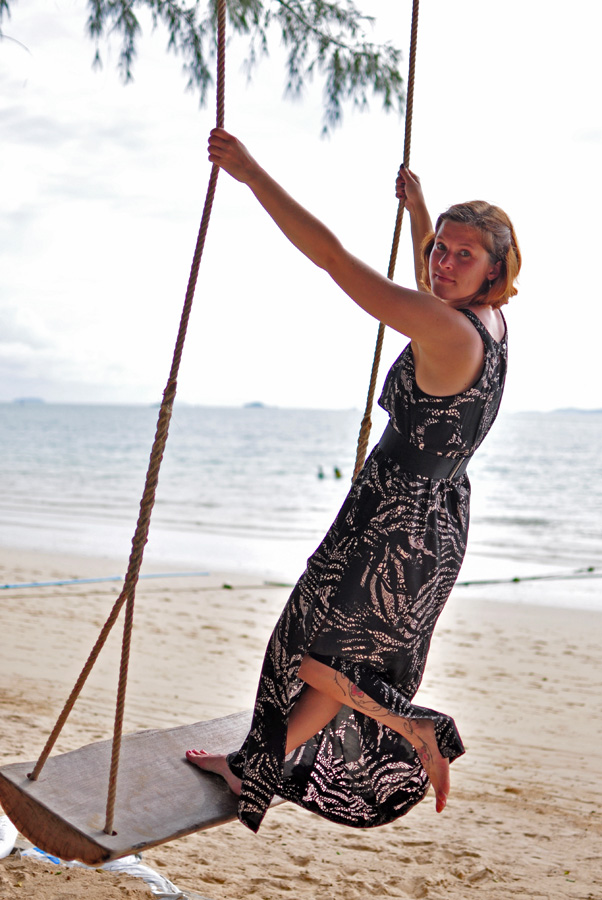 And yes, I also asked them to go fabric shopping for me, and they did! I am so, so delighted with the fabrics they brought home for me, but I have no idea what to do with them yet. I've put them away to "marinate" for now. I'm sure the ideas will come eventually.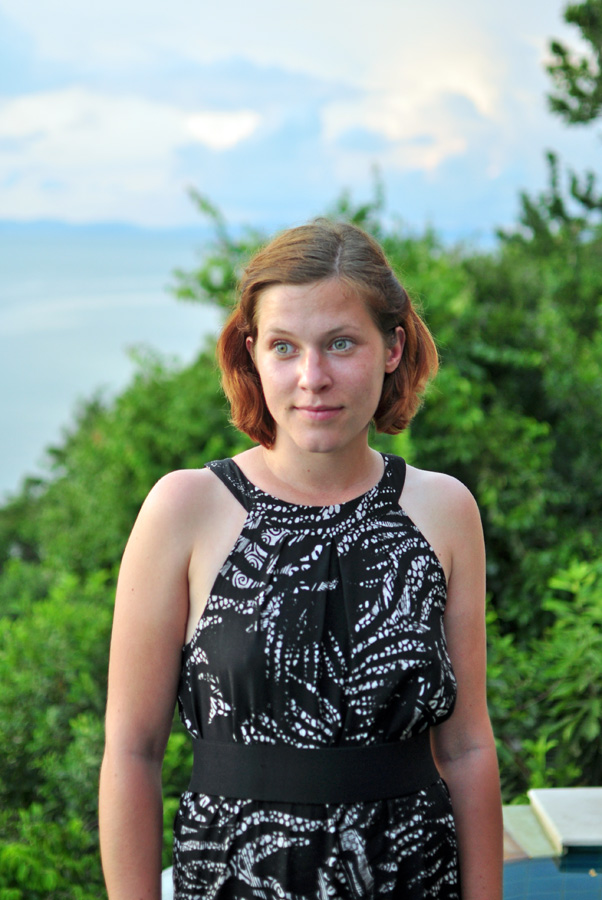 Pattern
Again, this is Burda 2/2013, #103.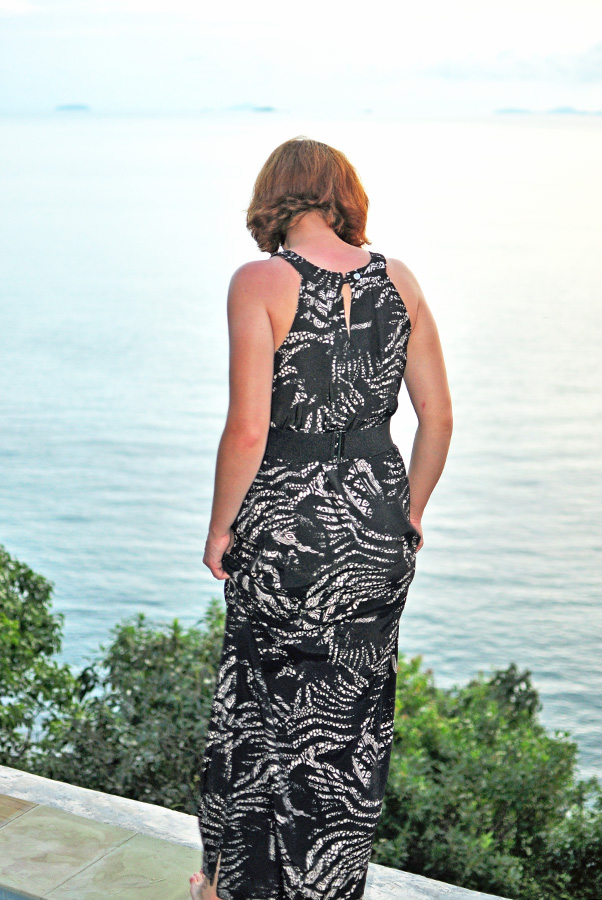 Fabric
The fabric is a drapey, medium-weight 100% viscose from Komolka. It was great to work with. It feels really lovely to the touch and pressed beautifully.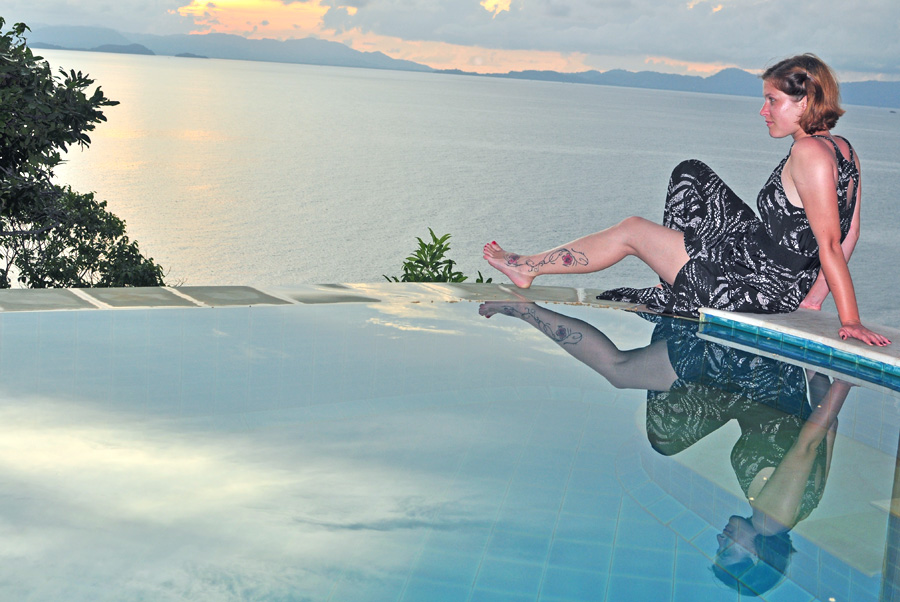 Adjustments
For the initial pattern adjustments, see the wearable toile.
This time, I sewed the back slash (shortened by about 1.5cm) with a facing rather than finishing it with bias binding, as the Burda instructions suggest. The result is so much better! The stitching doesn't show from the right side and the back lies flat around the slash. I turned under the edges of the facing and (not quite, but almost) invisibly hand-stitched them to the back piece.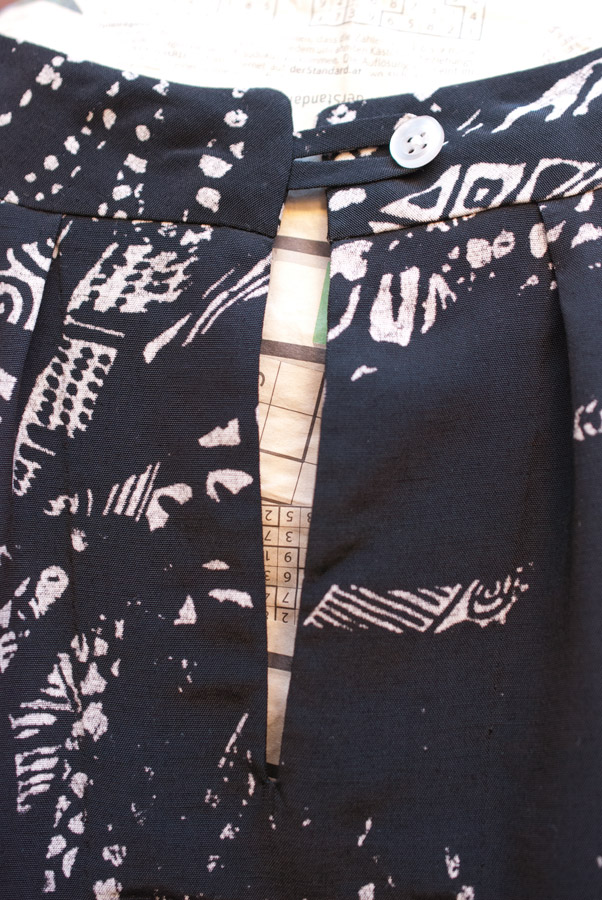 I hand-sewed the side split this time, which makes for a much neater finish.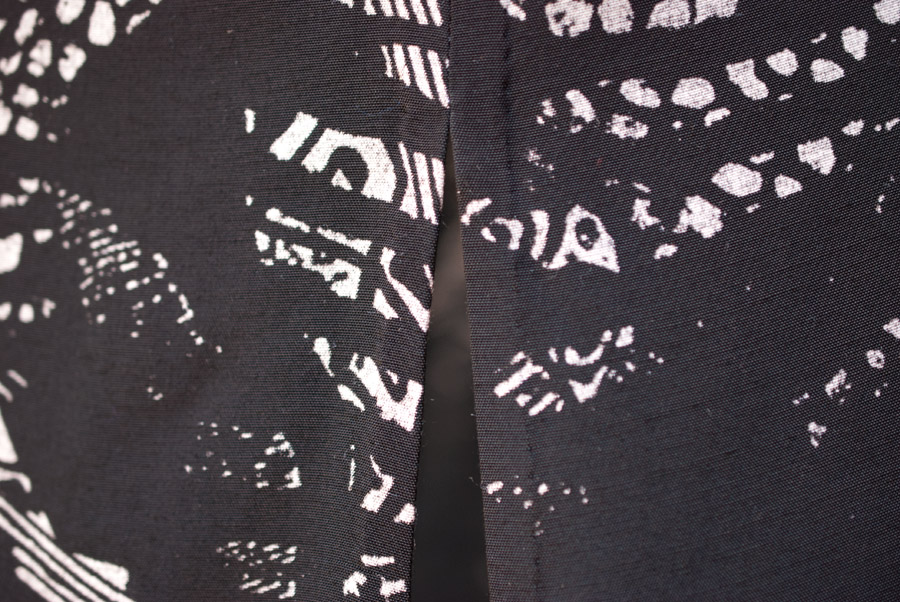 I raised the armholes by about 4cm.

The front pleats are symmetrical this time. Ahem.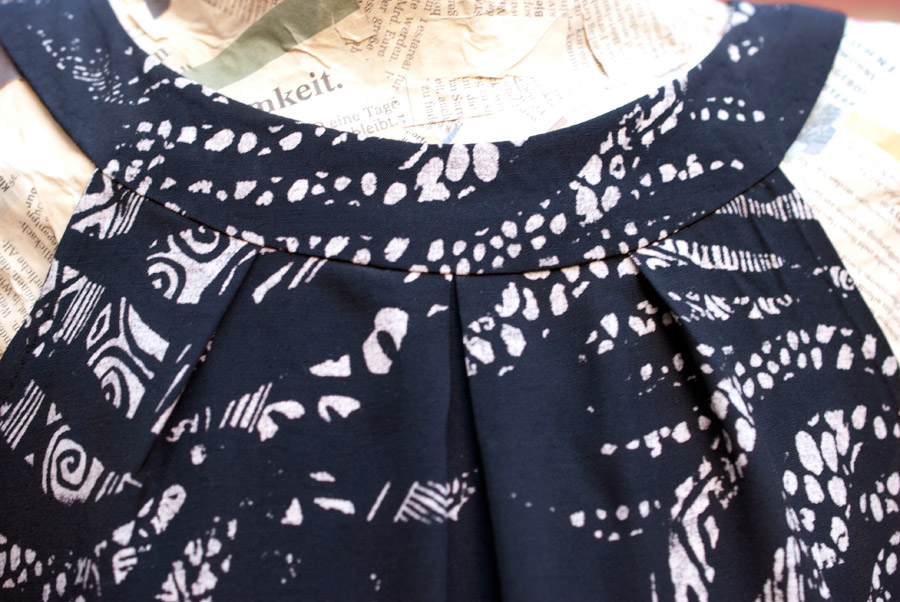 Photos of my sister taken by her boyfriend.