When I gave my mum her birthday top, she liked it so much that she wanted another one in black. I talked her into trying a different pattern that is actually supposed to be sleeveless (and that I wanted to try anyway), and this is the result.
She isn't completely happy with the back armholes because she doesn't have any underwear that won't show there, so this version is now mine and I'll try to make a hybrid of the Burda pattern and this one for her. My boyfriend wanted to talk me into keeping it for myself when I first showed it to him, so I guess everything turned out well—except that now I'll have to make another of these …
I actually finished this months ago and took these pictures, but thought that I wanted to take better ones. Since I don't seem to get around to doing that, however, I just decided to post this as-is. I'd really like to eliminate my backlog of summer projects!
Pattern
The pattern is New Look 6109, which I got from Gail in the Stash Diet Swap (thanks again, Gail!). I made View B in a size 10 (European 36).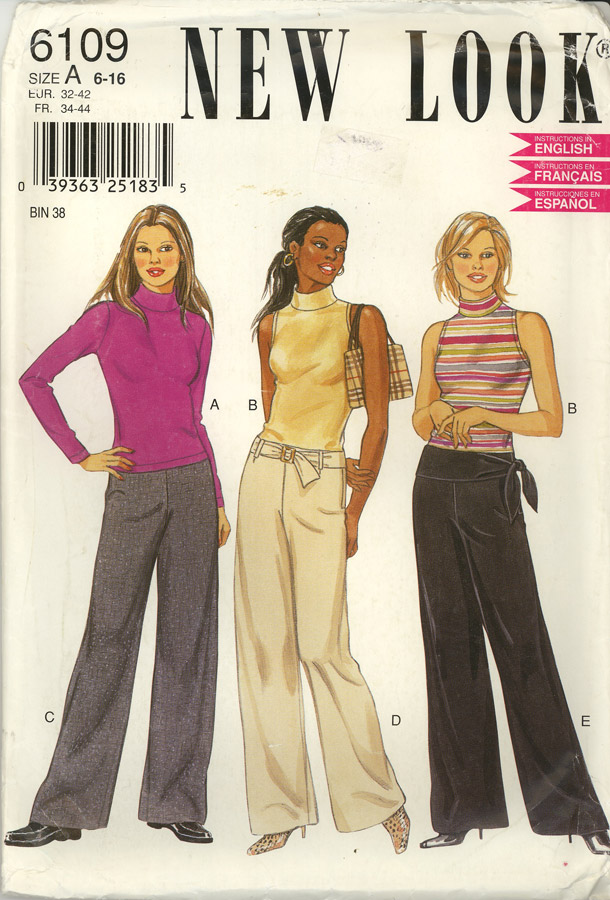 Fabric
The fabric is black 100% cotton knit from Komolka. It's the same fabric as the one I used for my mum's pink top and it's really soft and lovely to work with and wear.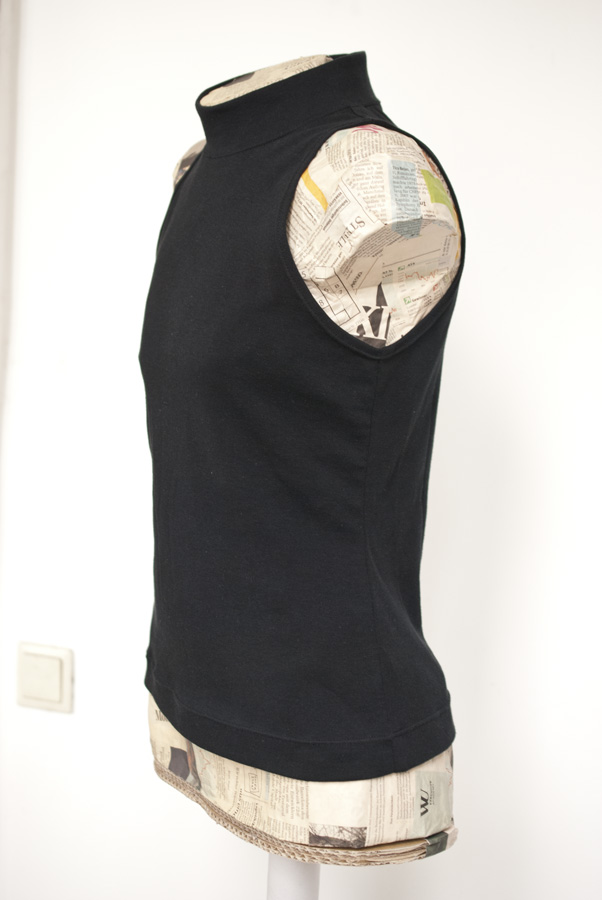 Adjustments
I took in the sides under the arms by about 2cm, tapered to nothing at the waist, because there was excess fabric that was standing away from the body in a very strange way. Let's call this a sort of slapdash small bust adjustment that mostly worked. The fit isn't perfect, but at least now it's wearable; in its original state, it was not.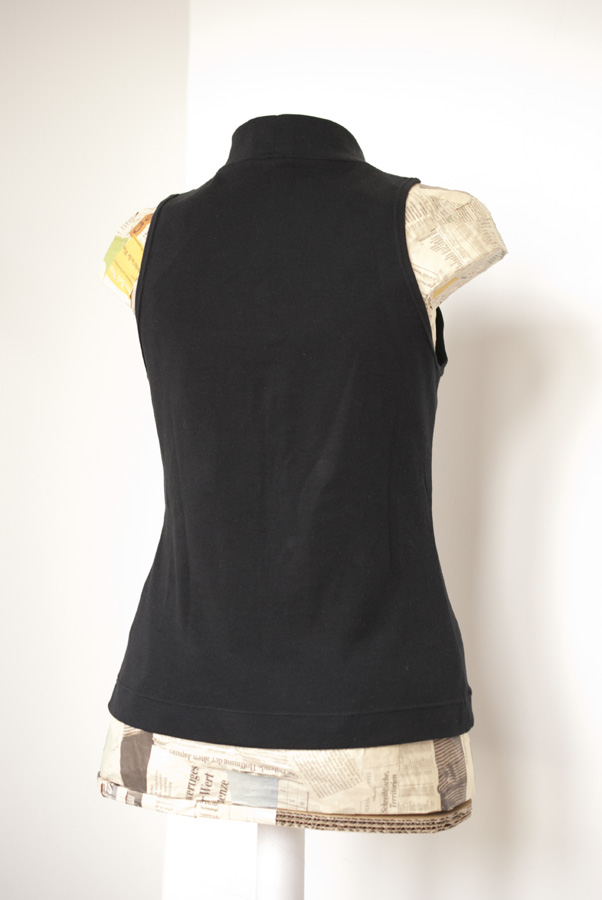 I sewed the armhole hems and bottom hem with a twin needle. (My mum actually likes the ridge-like look that you tend to get when the tension isn't completely right, so I left it like that. I didn't know at that point that the top was going to be mine.)

I sewed around the neck, where the collar is attached, with a twin needle as well.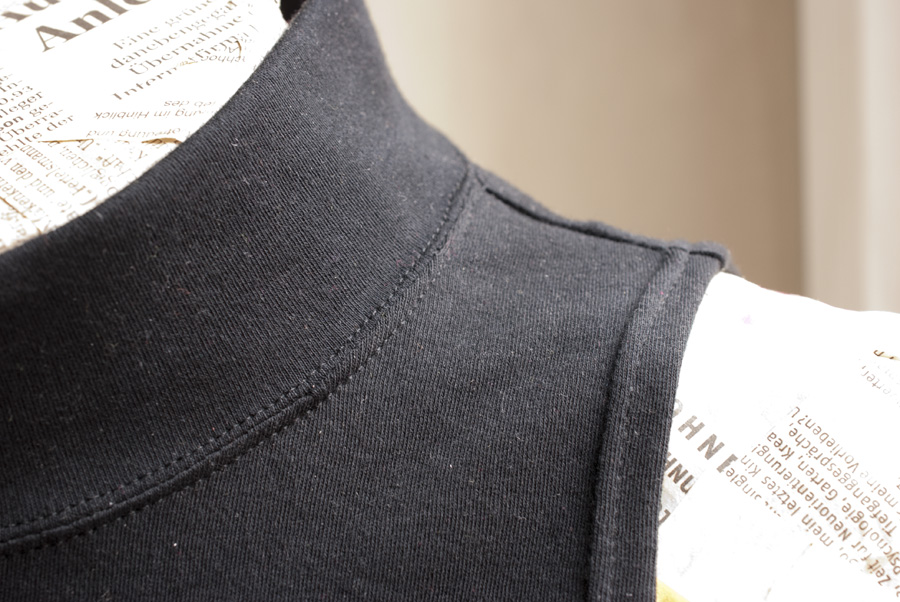 What I want to do differently next time
For my mum's version, we have agreed on trying the Burda top with the New Look neckline and collar, and the armholes cut somewhere in between the lines of the two patterns. She'd like it cut a little narrower than the Burda top, which is really too wide in the shoulders for a sleeveless top, but not as narrow as the New Look pattern.

I want to adjust the side seams more neatly. The front piece is eased to the back piece around the bust, which might be a good idea for a fuller bust, but isn't for mine or my mum's. I'd like to eliminate the extra ease from the front piece, perhaps merge the front and back pieces with the Burda top. I like the fit around the bust better on the Burda top, but I like the shape of the armholes better on this one, so a Frankenpattern might be best.

I think it would actually be cute to convert this into a dress.