Okay, I'll try to keep this short because … it's almost 9 a.m. and I haven't slept yet. Yes, I was rather determined to finish this project …
So, once upon a time, there was a decidedly clownish pair of trousers. It was given to me by my mum, who said she didn't wear it any more, so I could do with it whatever I wanted. Let's see … how about I wear it?…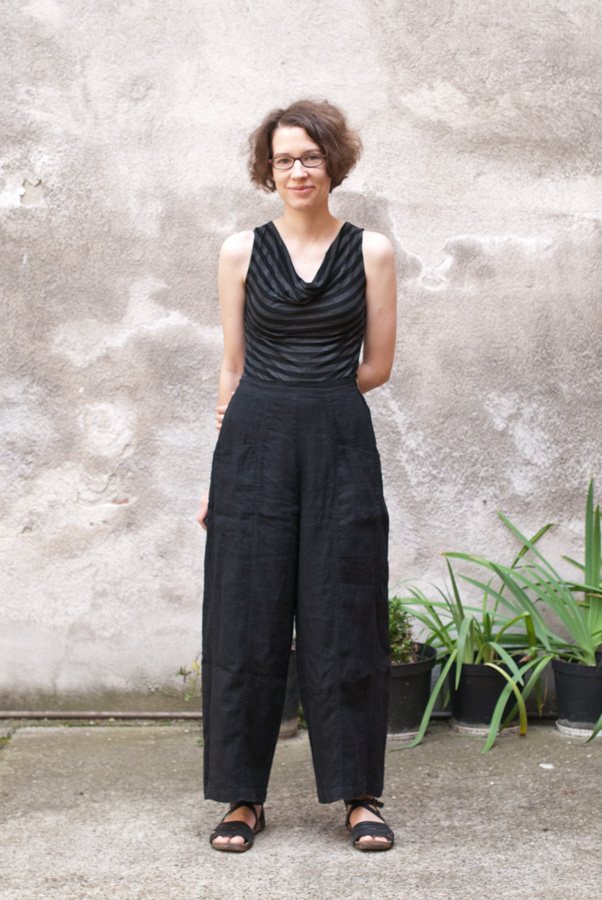 Uhm, no.
The trousers are made from a lovely fabric, 100% linen and very soft from all the wearing and laundering over the years that my mum—actually wore those trousers, I think?… (She denies wearing them much.)
So what I decided to do pretty much right away was refashion them into a skirt. But they ended up on my ever-growing refashion pile while I was occupied with other stuff.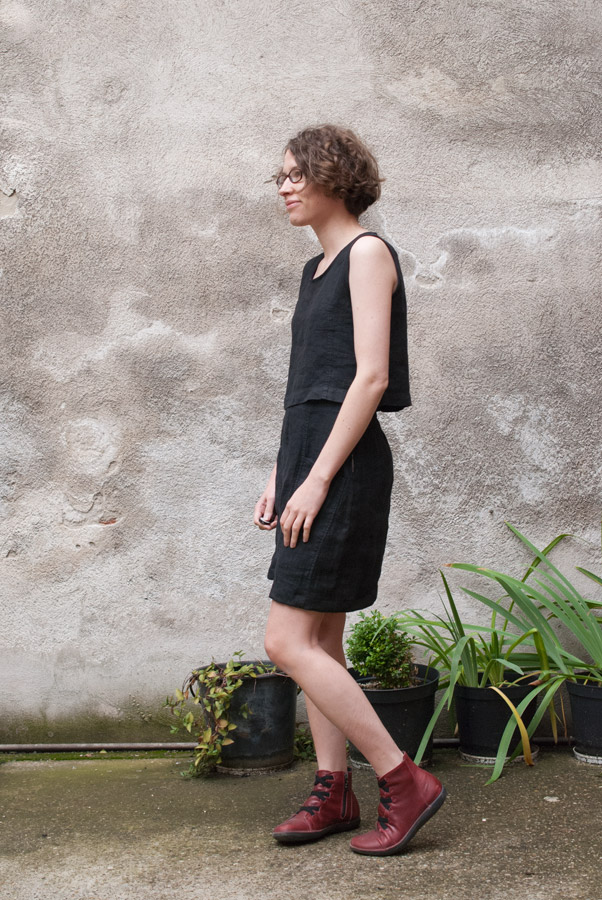 At the beginning of August, Amy announced Repurpose Reuse Refashion and I was reminded of this project—but I didn't really feel like it. The same goes for several more refashions that didn't actually get done.
Then, yesterday—yes, on August 30—I decided that a skirt alone would be boring, I'd have to make a top to go with it. From the one pair of trousers. Those legs were huge!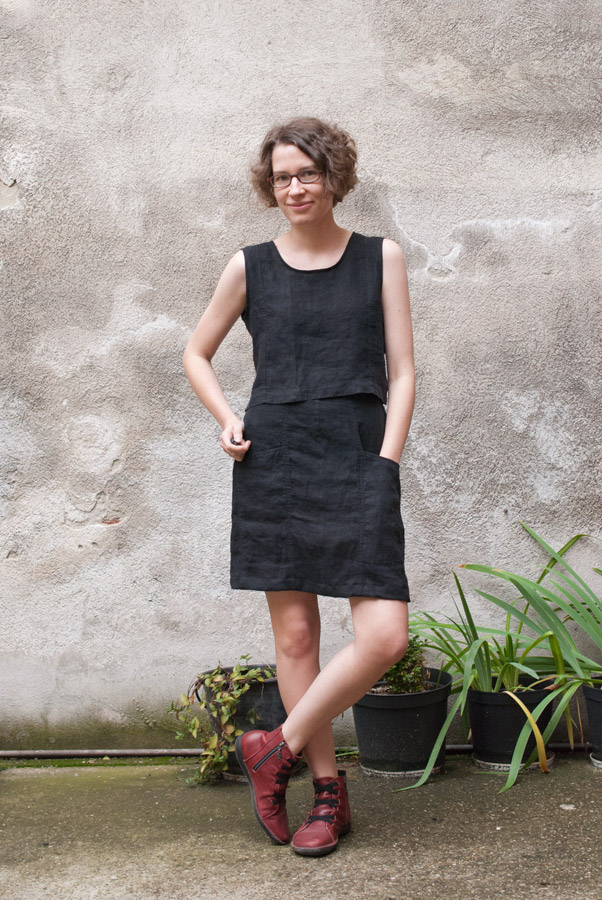 So here's what I did:
I unpicked the inseams and the crotch seams, except for a small part at the top. I took quite some width out of the (now) front and back seams and sewed them together to make a skirt.

At that point, I was tempted to just make a maxi skirt and be done with it, but the two-piece idea was stronger.

I had my boyfriend help me with pinning the hem. That was probably the most painful part of the whole project.

I cut off a lot of fabric at the bottom to make a much shorter skirt.

I used the cut-off pieces of the legs for the front and back pieces of my crop top. I used the pattern for my purple tank top, only shortened by a lot. I reused the original leg hems, which is why they're slightly wonky. I actually like that. I also made sure to place the pieces onto the fabric so that the existing seams would be asymmetrical. I thought that that would give this very simple garment some more interest.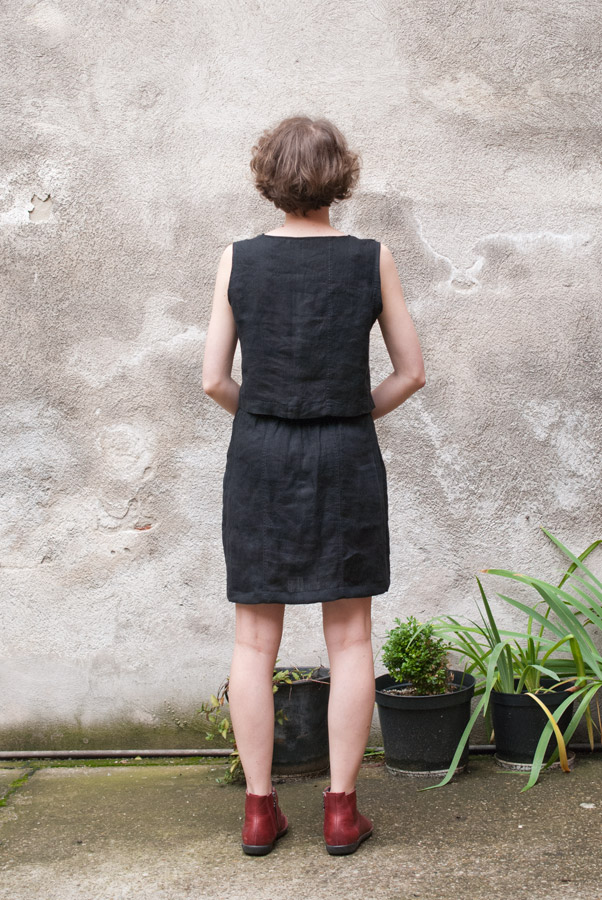 I'm rather thrilled with the result, I must say. This was my very first refashion and I think that it has turned out quite wearable. Plus it only took me a day!