Happy Fashion Revolution Day!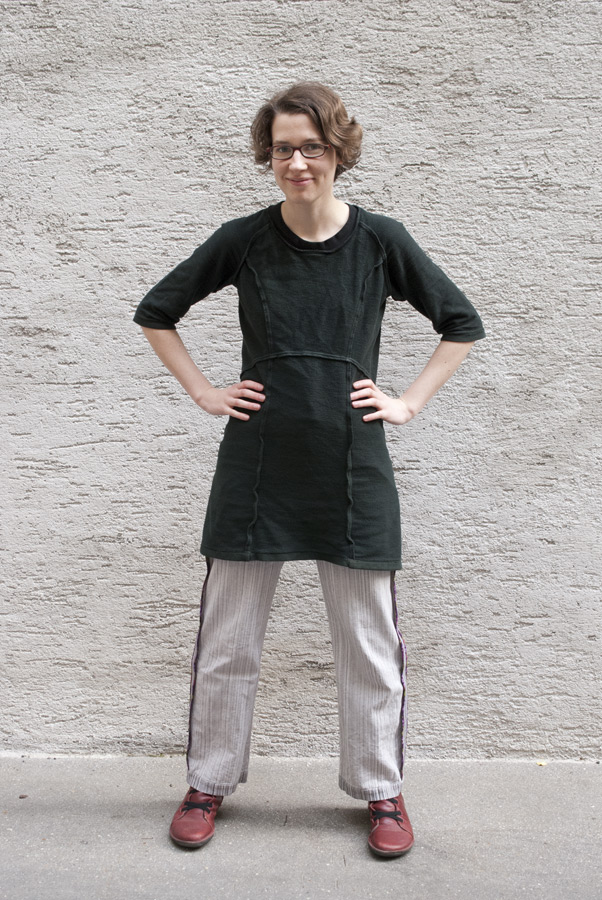 I don't have any social media thingies, but I wanted to take part in Laura's initiative for Fashion Revolution Day anyway, so I'm just putting a few photos up here.
I put on my clothes inside out today to run all of my errands and such, and had my dad snap a few quick photos to document my outfit. These aren't great photos, but they'll have to do.
I wore a pair of self-drafted trousers that I made pre-blog, my black Lola and, in the last photo, my Minoru. The trousers would've been more fun with no dress over them to show the pockets hanging out, but I don't yet have any suitable handmade top that I could've worn instead of the Lola, so I had to improvise.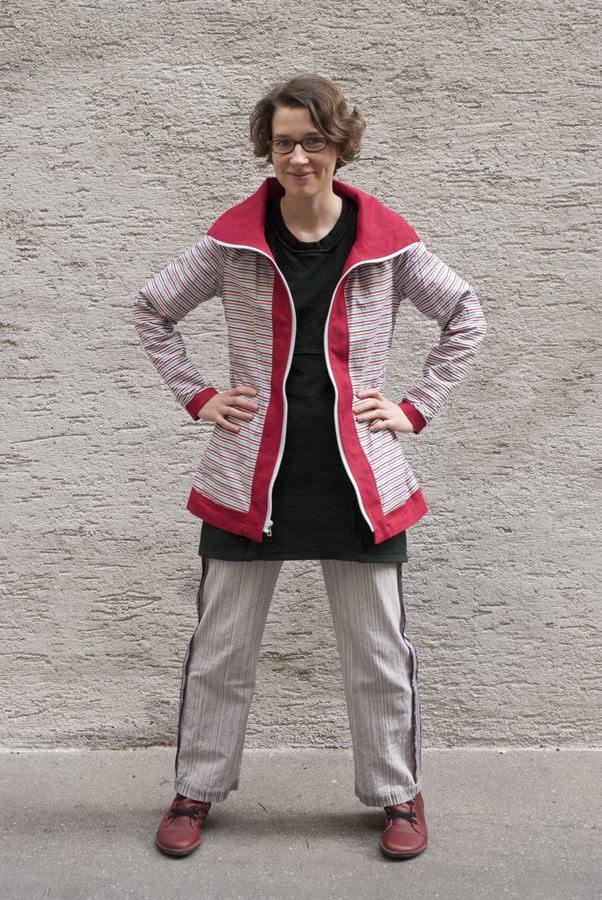 The sad thing is that only one guy looked askance at me and no-one asked about or commented on my inside-out clothes. I guess that's the beauty in living in a pretty big and reasonably open-minded city?… I'm not sure many people would pause if I went out with no clothes on.
Oh, and my friend Bohumil also took part and wore his sweater with the purl stitches on the outside: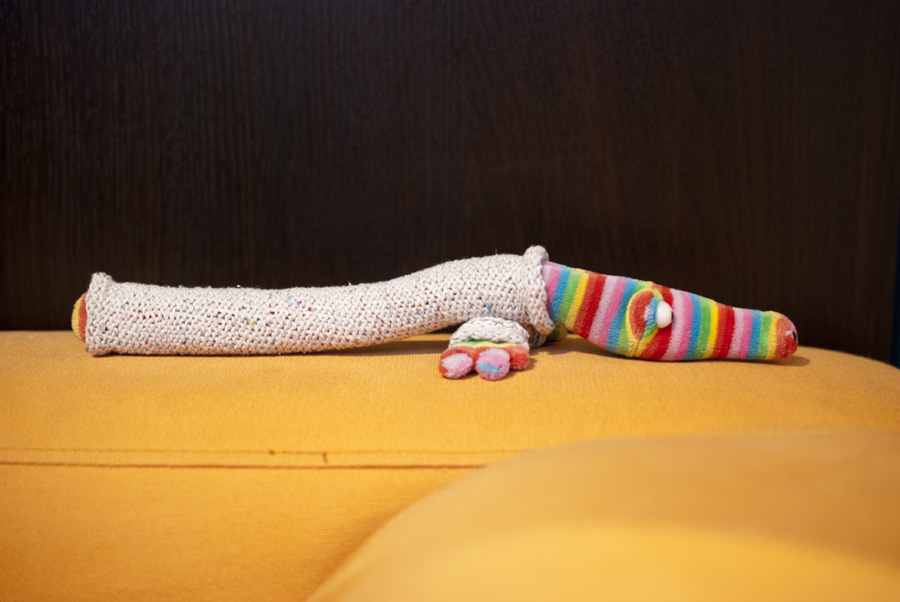 Photos of me taken by my dad.