After testing Seamstress Erin's Presidio Purse, I decided that I really liked the shape and mostly liked the construction (which has been improved further in the final version and sew-along)—but the bag was really too big for me. So I've scaled it down!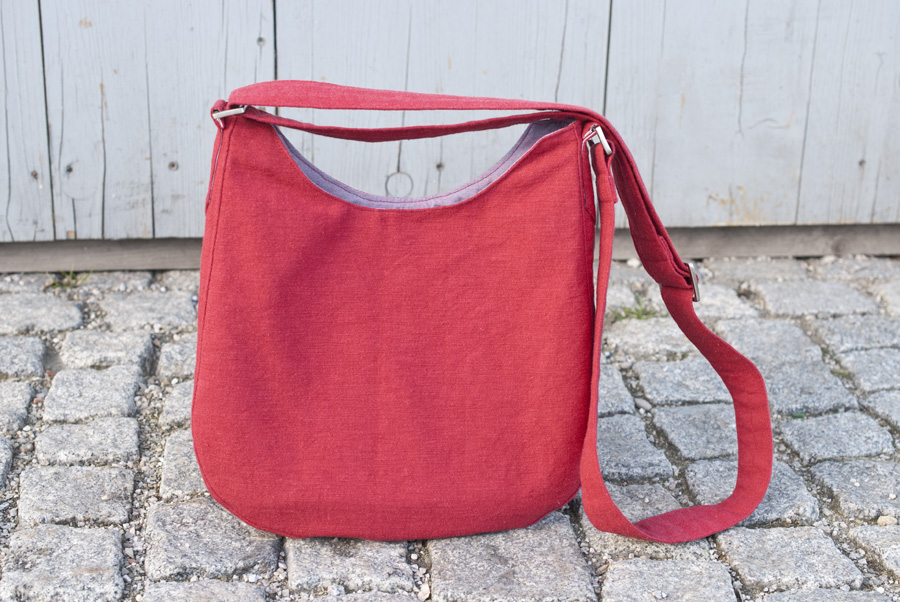 Pattern
A smaller version of Seamstress Erin's Presidio Purse. I made View A (with rectangular rings), but again omitted the front insets.
Fabrics and Notions
For the exterior, IKEA LENDA in red. It's a really beautiful shade of red and has a nice textured weave. It also frays quite a bit and is very drapey for a home-décor fabric, so I underlined it.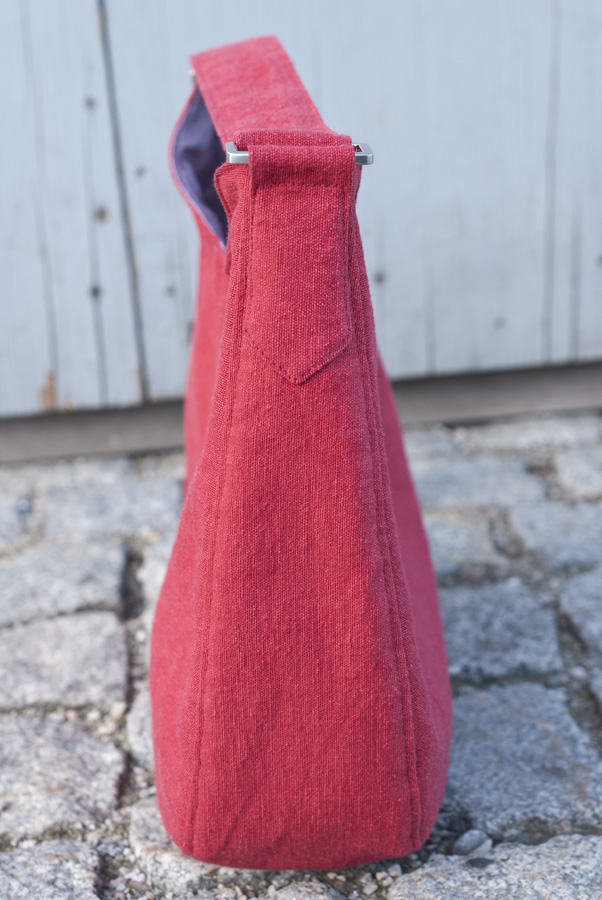 For underlining the exterior fabric, some more of the nylon fabric I used in my Cooper backpack.

For the lining, a mystery fabric I found at Müller. It is definitely synthetic and was even water-repellent before I pre-washed it. I like that it is woven with different-coloured threads and thus looks variegated. I just got a little piece of it specifically for this project, I wouldn't have bought it otherwise.

For the pocket bags, scraps of a white and blue striped cotton fabric I got from my mum when I started to sew.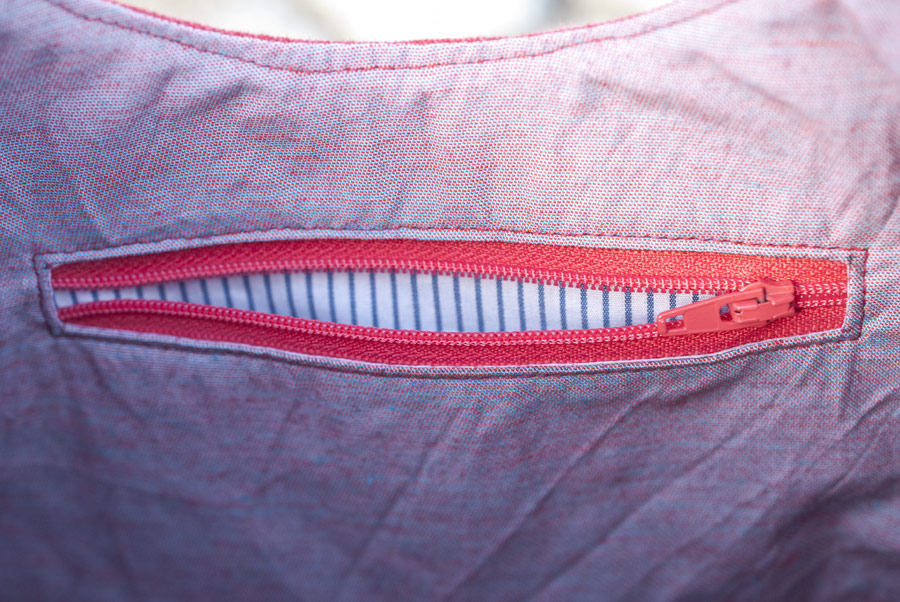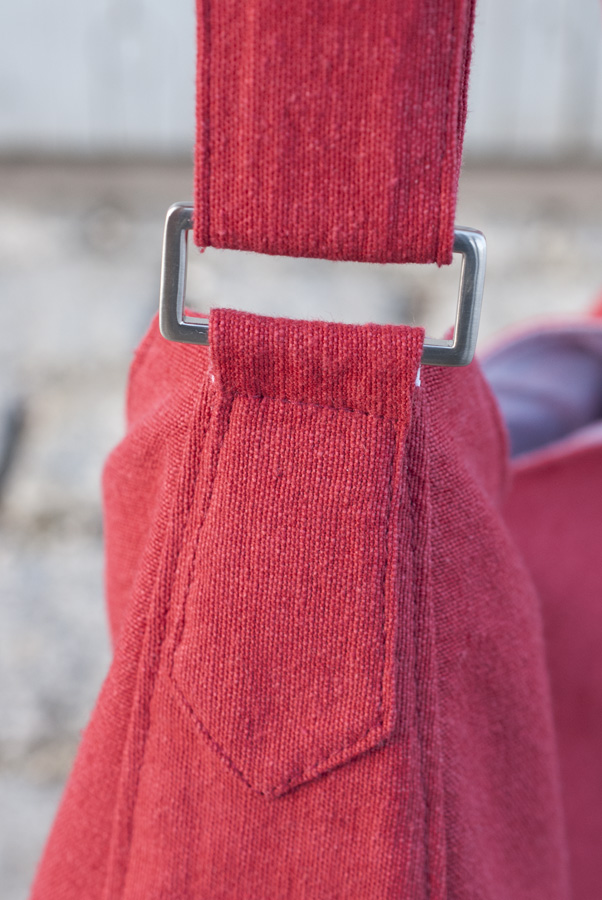 Adjustments
Well, most obviously, I shrunk the pattern! I just printed the relevant pattern pieces at 60% of their original size.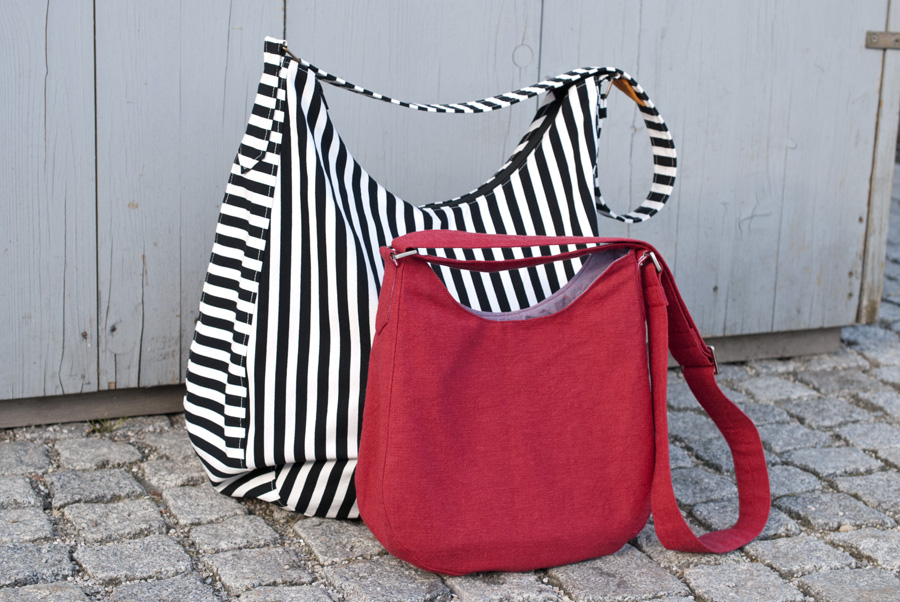 I omitted the zip to close the bag. I was going to attach one, I even started attaching it, but then realised that it didn't look right and I didn't like it. I was pondering other options (magnetic snaps? hook-and-loop tape?), but decided that I was fine with no closure at all on a small bag like this.

I was going to use the Finished Edge Variation from the sew-along for constructing two "large" inside pockets, but got so frustrated with the tutorial that I tossed the whole project aside for weeks. When I returned to it, I tried again and then I tried to wing it. I ended up ripping the pockets apart twice and then decided to go with zipped welt pockets instead. Should've done that from the get-go!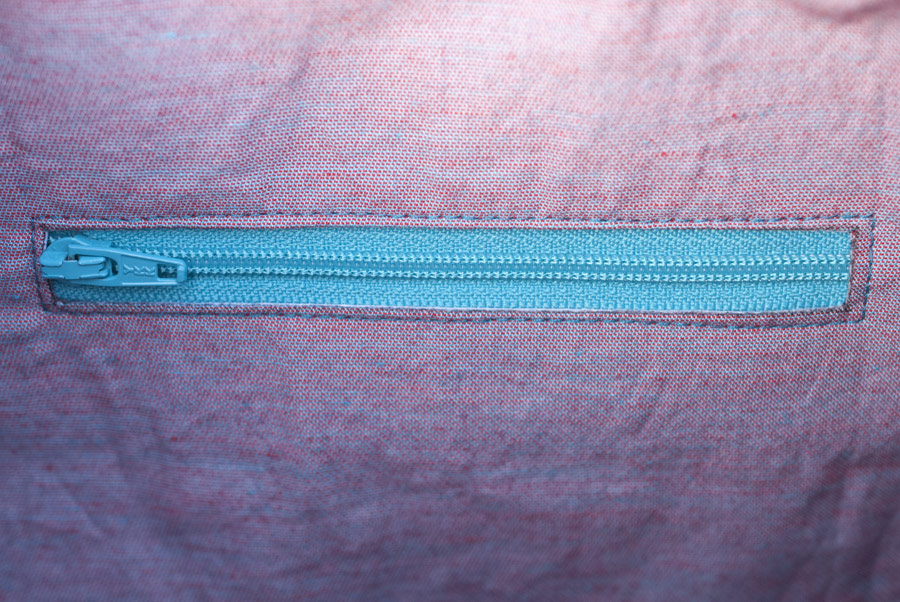 As for my original Presidio, I didn't use the supplied handle pieces, but cut a straight fabric strap instead. This time, I even made it adjustable.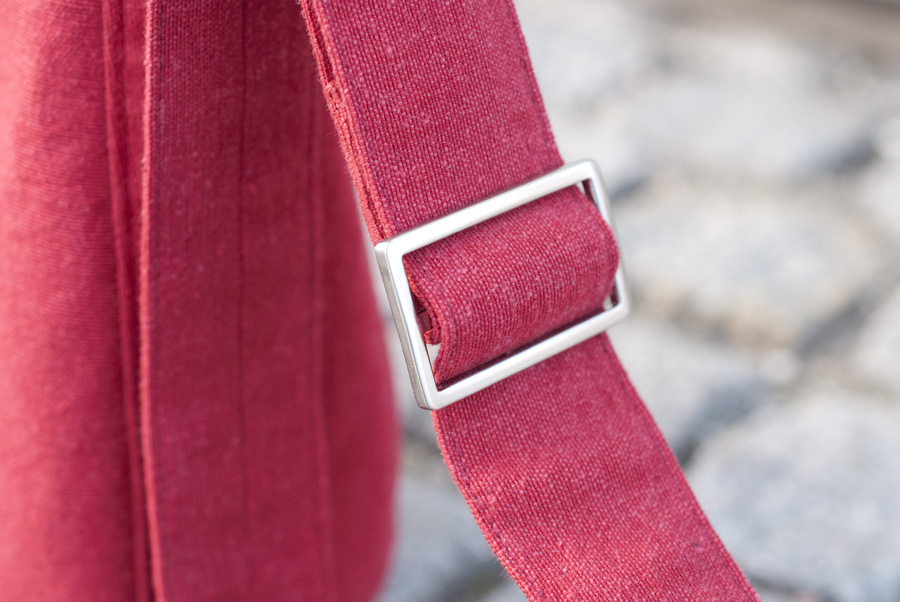 I attached the anchor pieces for the strap before sewing the exterior and lining together so that the stitching isn't visible on the inside.

I cut the bottom pieces on the fold instead of sewing two pieces together.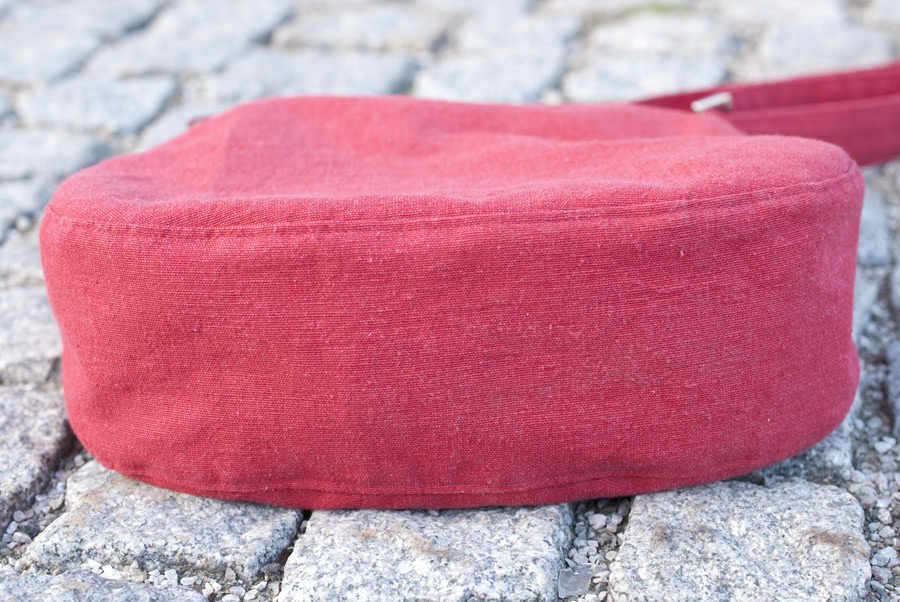 Helpful links