Finished: The most adorable Grainline Studio Portside Duffel Bag that ever was
So, guys, I have made the most adorable duffel bag ever! Look!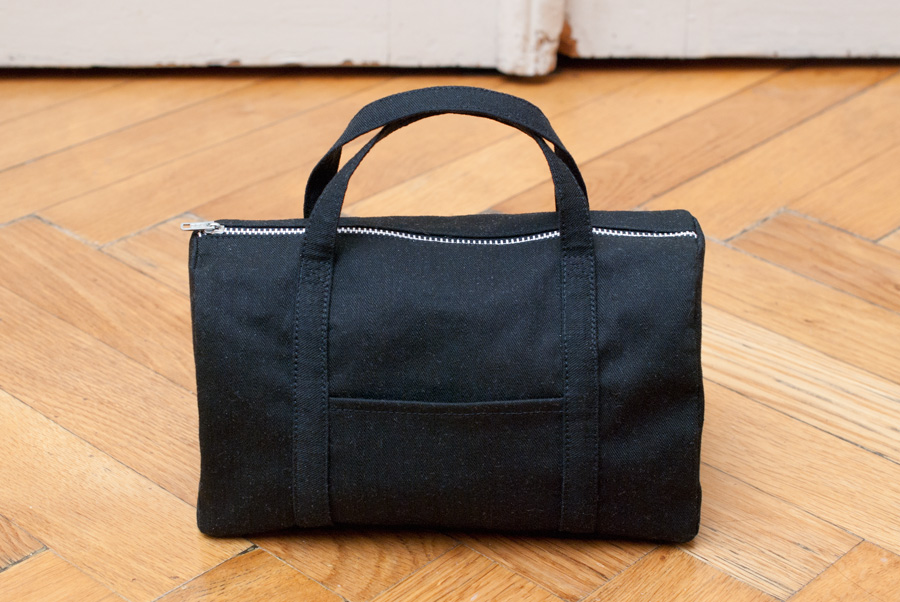 What, you don't think that this is particularly interesting? You have seen my three previous duffel bags—and you think that, by comparison, this one is really boring? No colour-blocking, no stripes, no nothing? Well, let me show you this duffel bag in context, so you'll see why it's awesome!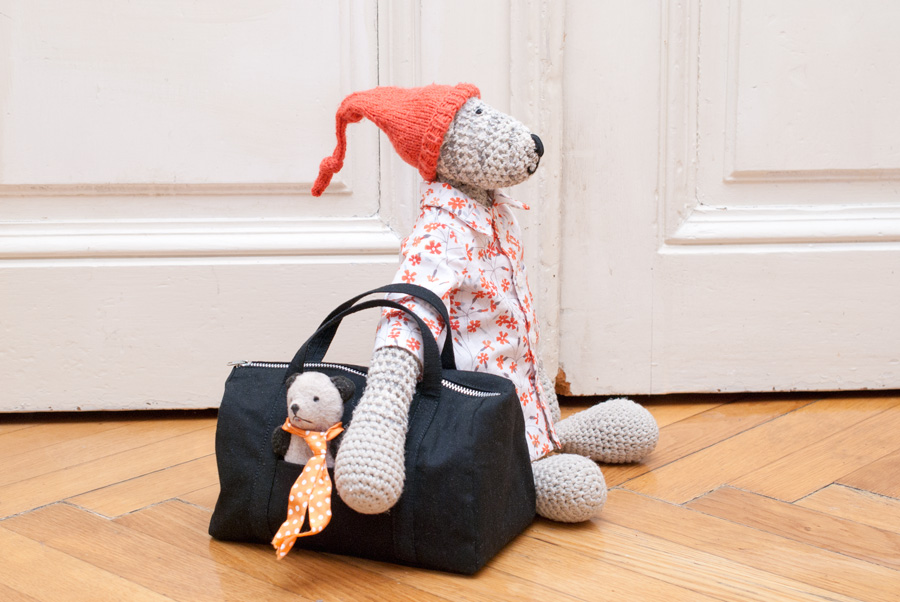 That's right! I've made a mini version of the Portside Duffel Bag for my friend Bär—who lives with my parents and, until now, had no place to store his clothes and no bag to pack them when he travels. Poor Bär!
(Oh, and by the way, I also made Bär's shirt. That was last summer, and I was going to post about it, but then my mum promised to knit him a matching summer hat. So I wanted to take photos of the whole new outfit—and since the new hat hasn't been made yet … Oh well.)
Pattern
This is my fourth version of the Grainline Studio Portside Duffel Bag (three previous versions here).
I didn't expect I'd enjoy making another of these, but this was really fun, and went so much more quickly than I expected! (Please don't remind me that I still owe my sister a human-sized version, however …)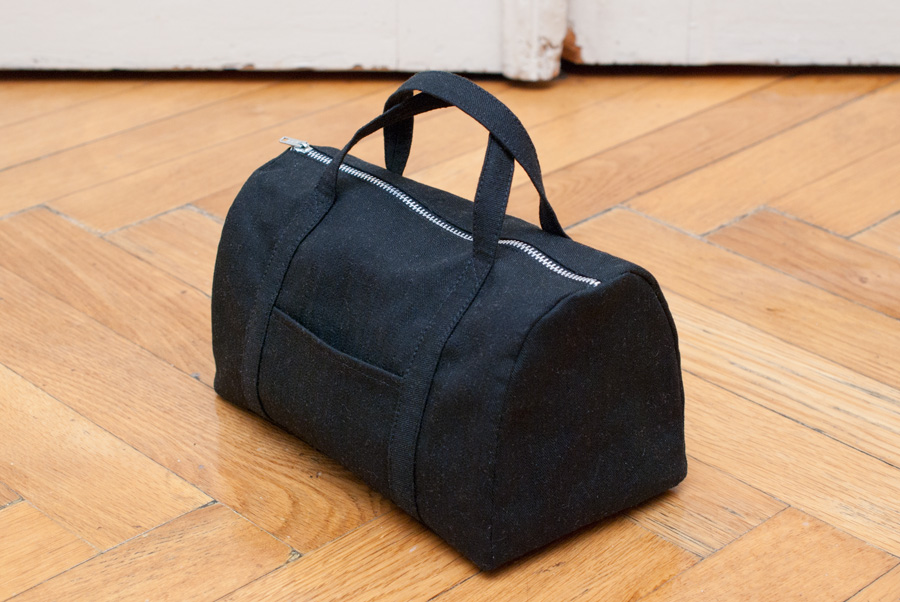 Fabrics
For the shell, I used the same fabric as for my dad's bag. Bär lives with my parents, so I thought it would be fun to make his bag match my dad's.
For the lining, I used some more of the plaid fabric I've used for a tank top and my Paprika Patterns Onyx test version before. I'm so glad I've finally used it up except for a few small scraps! Working with off-grain plaid is not my idea of fun.
I used a piece of stiff denim as sew-in interfacing for the bottom piece in order to help the bag keep its shape.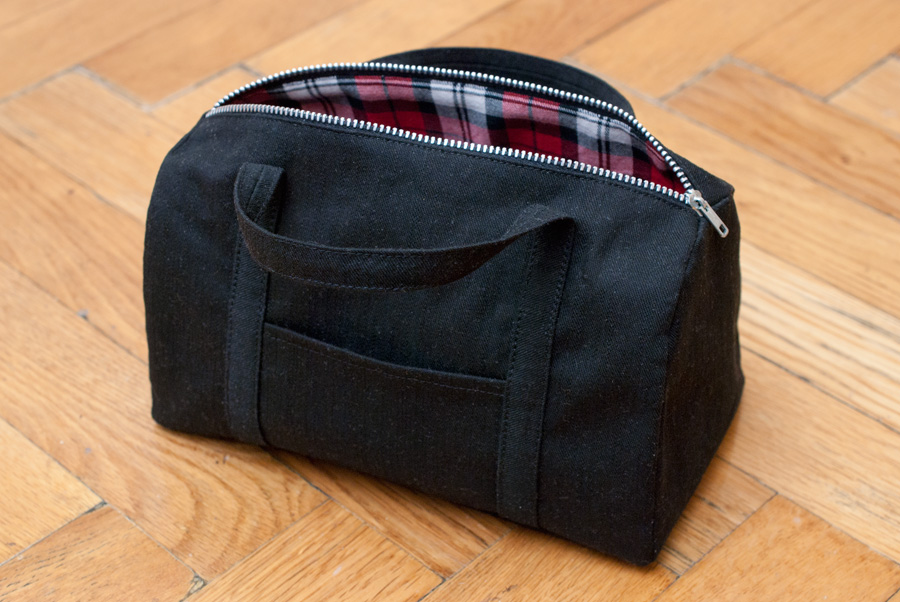 Adjustments
Uhm. I printed the pattern at 40% of the original size.

I cut both the shell and the lining from the lining pattern pieces.

I left off the shoulder strap. That would just have been way too fiddly at this size, and I don't even know whether I could've found the right size of D-rings.

I left off one of the outer pockets. I was going to leave them both off in order to simplify things, but then I woke up the day after cutting out the pieces and somehow immediately knew that I needed to cut a pocket for Bär's bag after all. So I did.

I made fabric straps again instead of using webbing.