Happy Fashion Revolution Day, everyone!
Now, I do realise that the reason for this day is not a happy one; I am happy that there are people who care and try to make things better, however, and in this sense, I hope that everyone has (had) a happy and meaningful Fashion Revolution Day!
I don't think that there was an "official" handmade #insideout challenge this year, or at least I didn't see anything about it. But I still wanted to mark the day, like last year, so I put together a crazy-looking inside-out handmade outfit for a film screening I went to for Fashion Revolution Day.
So, here we go: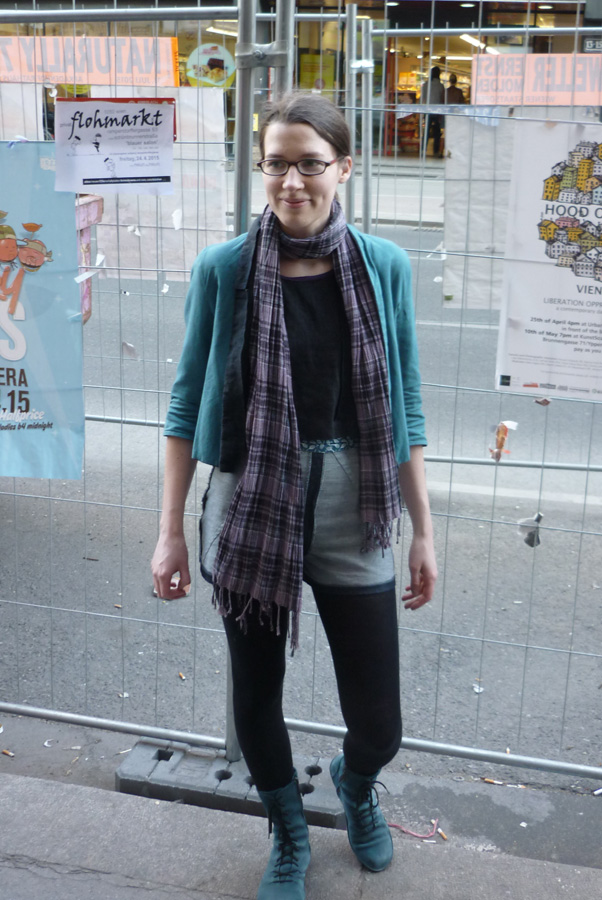 That's my first By Hand London Victoria Blazer, my refashioned linen top and my denim Katy & Laney Tap Shorts.
And again, no-one even commented on this get-up. This whole thing would have a much bigger impact if I lived in a less tolerant place, I guess—but around here, you can nowadays pretty much look however you want and no-one will care. Which is really a good thing, on every other day of the year.
Photo taken by my boyfriend.