I wasn't sure whether I wanted to join Gillian's Top 5 Series, but since I'm getting sick of seeing the same bad picture of myself at the top of my blog every time I look at it, I figured I'd do the post on my misses, at least. It's the one that I find most interesting to read about on other people's blogs, and it's probably also the most useful to think about for myself. (I would love to post the backlog of my finished projects instead, but the weather just hasn't been cooperating.) I'll have to think about whether I want to do the hits as well; I will definitely not do any lists of reflections or goals because I just don't do that kind of thing.
Overall, I'm quite impressed that so many of the garments I've made this year are actually wearable. I'm also impressed with how much I got done. I always feel like I'm not getting anything at all done, but just looking back over the projects I've finished in 2014 has convinced me that I am actually occasionally finishing things after all.
So, let me present to you: my worst 2014 sewing fails. I am not ranking them, just listing them in the order they were originally posted. The images link to the original posts.
1. Lola's Deranged Cousin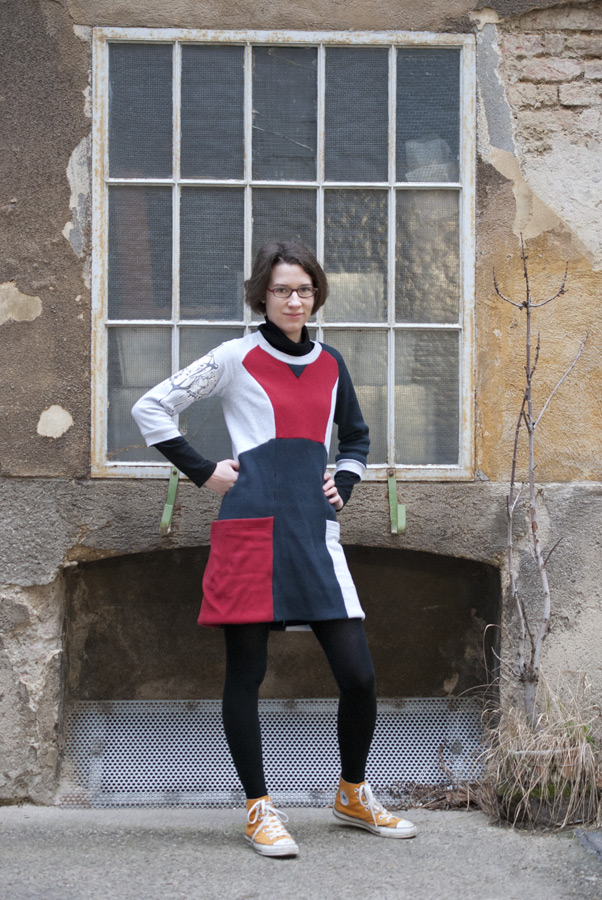 This dress has actually turned out pretty well, it fits me and it's fun. Unfortunately, it just isn't me. I still love the idea and I might go back and make another colour-blocked Lola at some point, I just don't like the colours I chose for this one. Both the grey and the navy are not colours I usually wear, and for a reason. I didn't wear this even once after taking the blog photos.
2. High-Contrast Megan Nielsen Kelly Skirt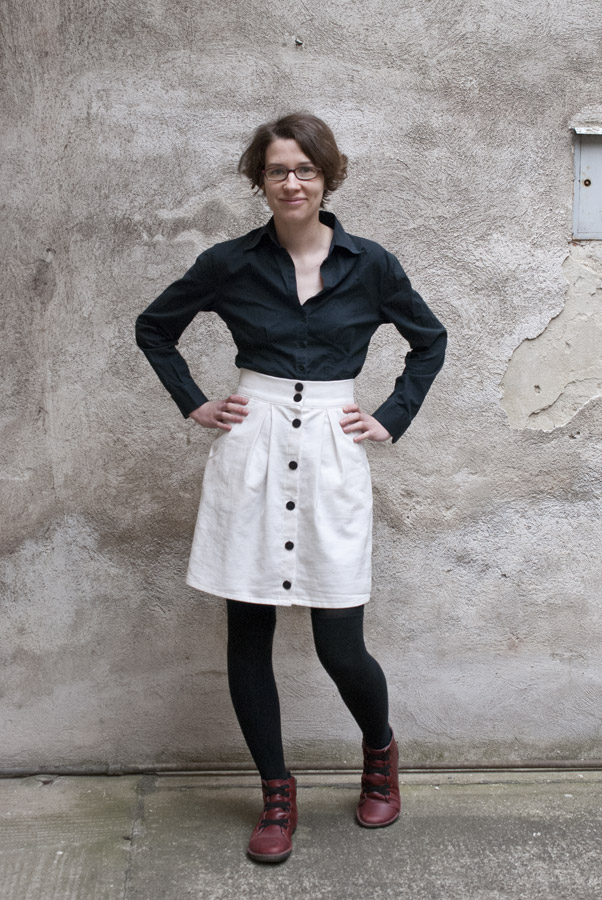 I don't look impressed even in the photos, do I?… Seriously, this skirt was fine as a wearable toile, but the fabric was a bad choice. It didn't hold the shape as nicely as it should and it creased in odd ways and started to pill after a few washes. And then I accidentally washed the skirt together with my second Kelly skirt—which was its ugly, light pink death. I might eventually reclaim the buttons and make another white Kelly from better-quality fabric.
3. Ohhh Lulu Jasmine Soft Bra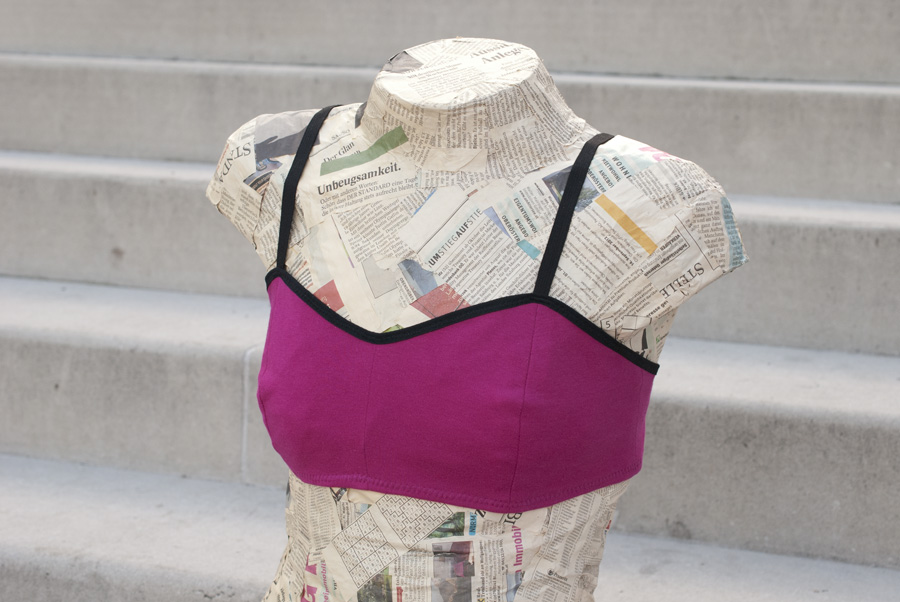 My first attempt at a bra didn't turn out great. I didn't know which elastic to use, the fabric might not have been quite appropriate, and the whole thing doesn't fit right and isn't comfortable. Plus it isn't really the style I would buy if I had a choice, I just couldn't find a better bra pattern at the time.
I got the Cloth Habit Watson pattern for Christmas from my brother and I'm really, really looking forward to trying it out once I've found the right kinds of elastic for it. The Watson is as close to the kind of pattern I've been looking for as I think I'll get without drafting my own from scratch!
4. Closet Case Nettie Bodysuit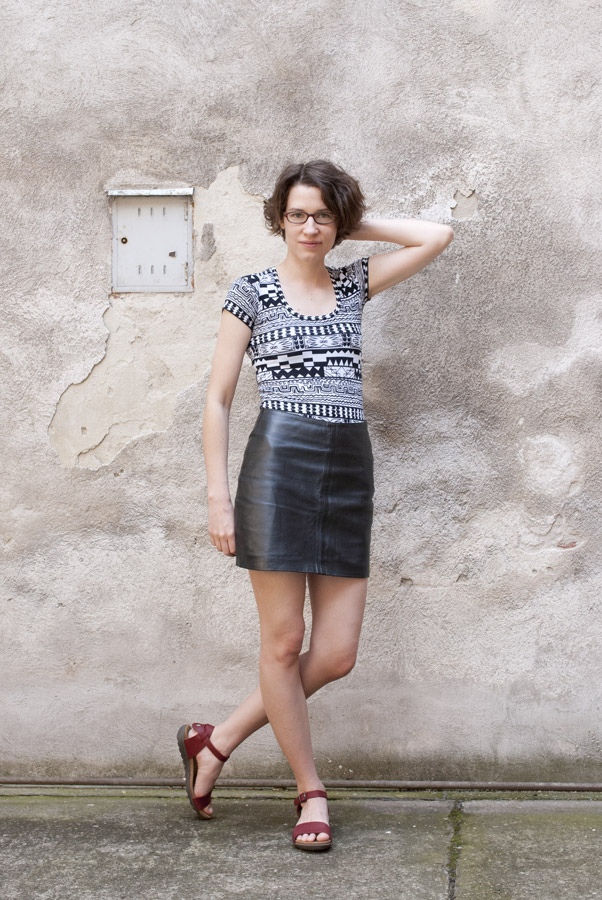 I called this a wearable toile when I made it, but it really isn't wearable. The fit is rather bad, the shoulders are very narrow, which is terribly uncomfortable, and it's too long in the body. I really liked the idea and I think that I have enough of the fabric left over to make another bodysuit at some point, but it's rather unlikely that I'll feel like fixing the Nettie pattern for that. There must be a better starting point out there, even if it may mean drafting or hacking together my own pattern!
5. Stripey Day-to-Night Franken-Nettie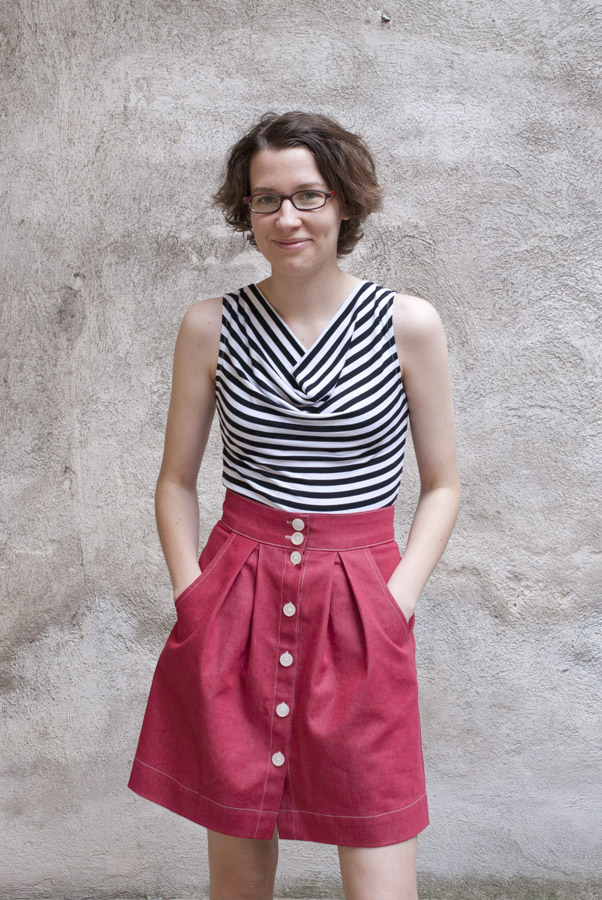 This one was, unfortunately, another fabric fail. I love the look of this top/bodysuit, it fit me well enough (still a little baggy around the bottom, but no-one will ever see that) and I thought that it was a lovely idea to combine a well-fitting top pattern I like with the Nettie bodysuit bottom. Unfortunately, the fabric was flimsy and started to pill horribly after only a handful of washes. If I can get a better quality stripey knit fabric, I might make another version of this.
Honourable Mention: UFOs, Plans and Promises
I actually feel like this is my biggest fail: I tend to start lots of projects and not finish them. I have several abandoned/postponed projects lying around in different states of incompletion. Add to that a stack of random toiles; the plans and ideas that I never seem to get around to even making toiles for; and the things I have promised to make for other people but haven't made yet.
This is something that I should really try to focus on. I don't think that making a list and sticking to it would really work for me, it would probably take most of the fun out of sewing. I enjoy making random things on a whim in between the more "sensible" projects. I'll just have to think of some way to force myself to finish the things I start and to get some of the projects done that I really need myself (winter coat, anyone? it's so cold outside!) or that I've promised to other people. Suggestions are welcome!
I haven't forgotten about the Burda of the Past project either! I have made and tweaked a few toiles and chosen a few more patterns to try out, but I haven't finished any non-toile garments yet. I'm still really excited about this, there were just some other things that were (and are) more urgent—like birthday gifts, Christmas cards and such.